GoPro Hero 11 vs. DJI Osmo Acton 3 vs. Insta360 One RS: Which is the Best Action Camera?
Action cameras are a new utility that every content creator wants to have because of their exceptional abilities. The market has some options for action cameras, but here are the 3 absolute best action cameras—GoPro Hero 11, DJI Osmo Action 3, and Insta360 One RS. The three exceptional productsare the pinnacle of action camera as of now because of their excellent video quality, durability, ease of use, and functionalities.
It has been some time since these cameras were launched, but I want to take my time to test and compare the features of all these cameras properly. So, here is the comprehensive review encompassing everything from hardware, software, image quality, accessories, and much more.
But first, here is how cameras look on paper.
| | | | |
| --- | --- | --- | --- |
| | GoPro Hero 11 | DJI Osmo Action 3 | Insta360 One RS |
| Inage Sensor | IMX 667L Sensor with 22MP Lens | 1/1.7-inch CMOS Sensor with 12MP lens | ½-inch image sensor with 48MP lens |
| Resolution | 5.3K up to 60FPS, 4K 120FPS, 2.7K 240FPS with 10-bit colors | 4K 120FPS, 2.7K 120FPS | 4K 60FPS, 5.7K with 360 Lens |
| Chipset | GoPro proprietary GP2 processor | Ambarella SoC (Unconfirmed) | N/A |
| Battery | 1720mAh | 1770mAh | 1445mAh |
| Display | 2.27-inch touch LCD, Front 1.4-inch LCD | 2.25-inch rear and 1.4-inch front touch displays | Turn able 1.3-inch Display |
| Smartphone App | Quik App | DJI MIMO | Insta360 |
| Weight | 153 grams | 145 grams | 125 grams |
Design and Build Quality
First up, we have the design and build quality. All three are built supremely and have their own unique identity and signature designs.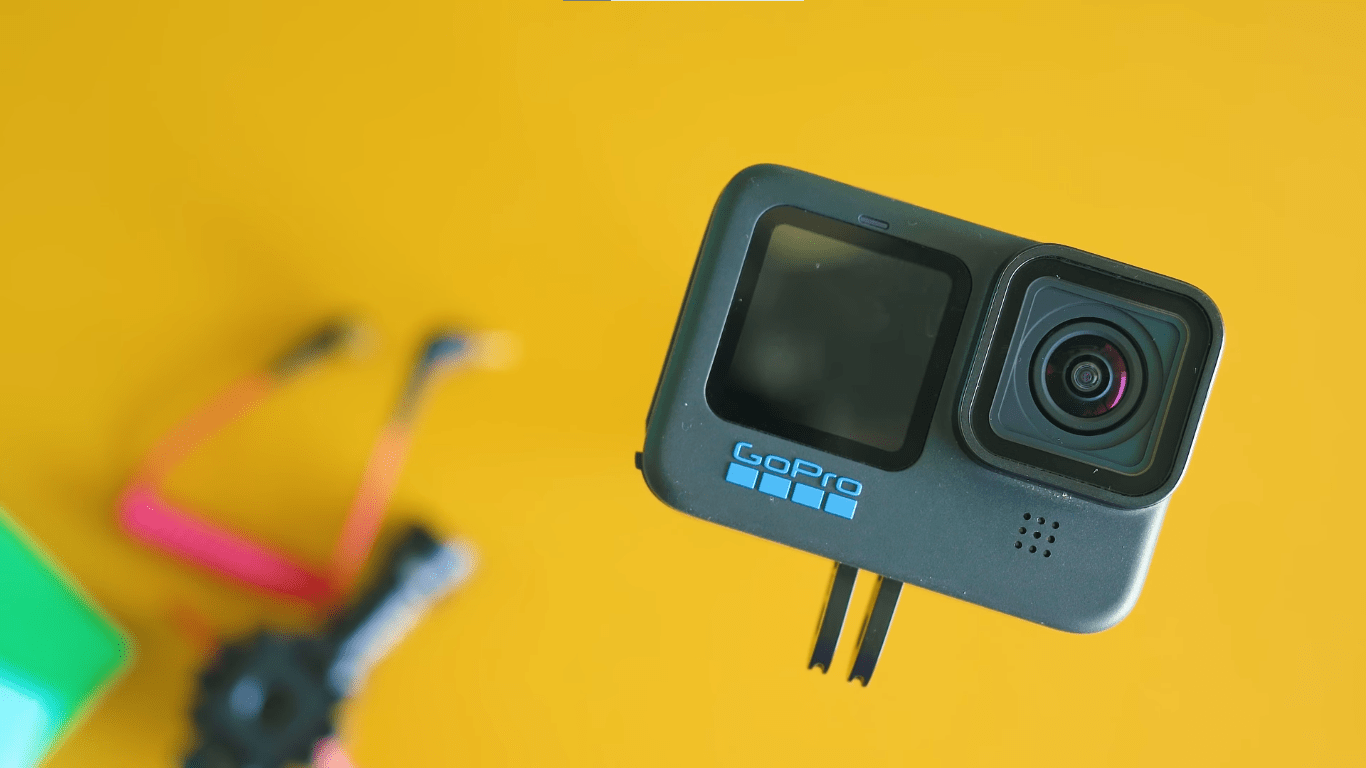 GoPro 11 features the same iconic design that we are seeing since the Hero 6. It is an excellent boxy design with two screens and easy access to batteries and SD Card ports. It has plastic construction with a nice rubberized texture which is extremely strong, durable, and waterproof without the case. The screens on both front and back are color. The lens on GoPro 11 is also easily interchangeable.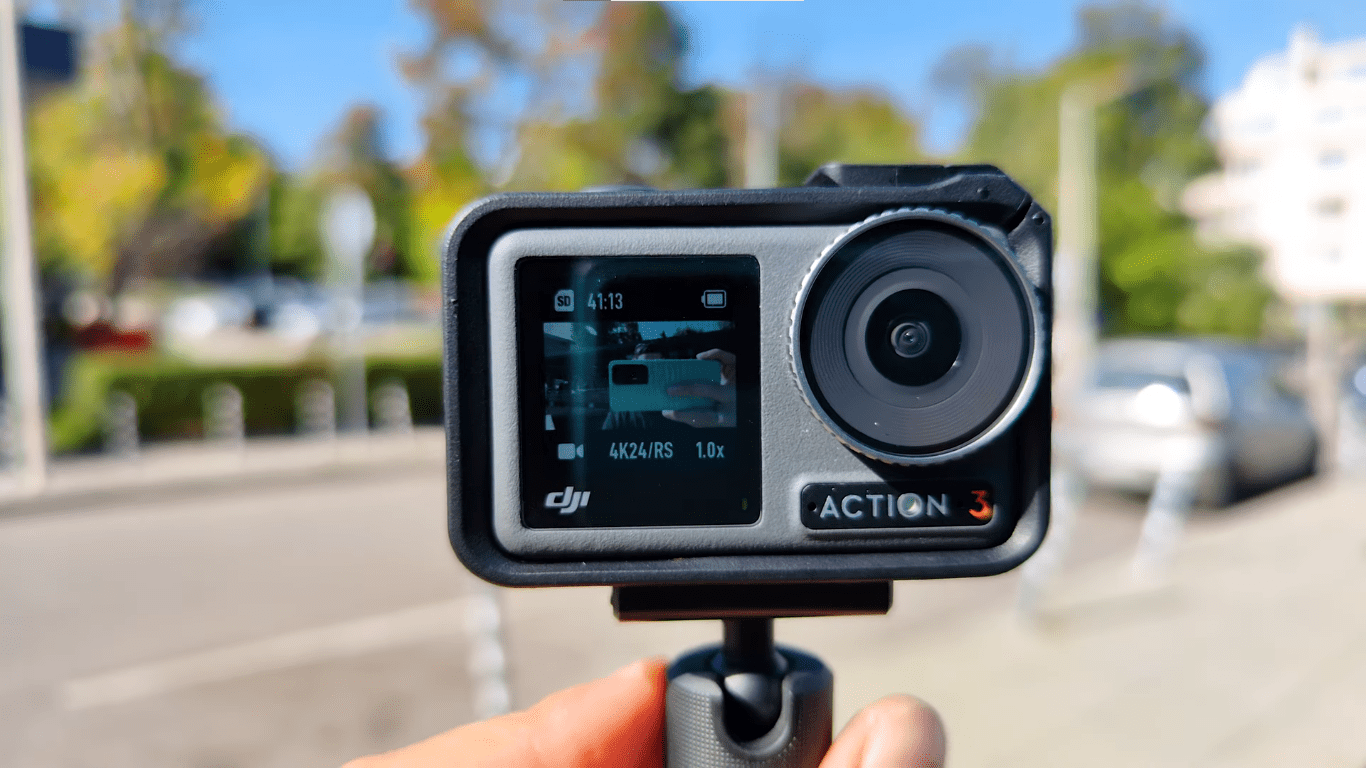 DJI Osmo Action 3 has a revamped design. After a disappointing design of 2nd generation, DJI has gone with the design of the first generation. The design is very similar to GoPro; 2 screens, a lens, ports on the side, and a removable lens. Most of DJI Osmo Action 3 is plastic, but it has bits of metal around to give it more stability and durability. Another awesome thing is the front touch screen. You can use the screen to perform some settings and start video recording.
Insta360 One RS has a very unique and innovative modular design. It has three parts, the battery on the bottom, the screen, mic, and chipset module on the left, and the main camera module on the right. The body is made out of plastic and feels sturdy in hand. The lens on the camera is not interchangeable, but Insta360 has lens modules sold separately.
The winner of this round is DJI Osmo Action 3 due to its beautiful and robust design.
Internal Hardware
Let's learn how these cameras compare in terms of camera hardware.
First up, we have the GoPro Hero 11, the most capable action camera equipped with an IMX 667L Sensor paired with the GoPro proprietary GP2 processor. The excellent hardware can record 5.3K at 60FPS.
Secondly, the DJI has a 1/1.7-inch CMOS sensor with an unknown chipset. Although we don't know about the hardware, we know one thing it can shoot 4K 120FPS, which is quite remarkable.
Lastly, we have the Insta360 One RS. It has half-inch image sensor in its boosted mode that can shoot up to 4K 60 FPS.
The winner of this round is obvious, which is GoPro Hero 11. Thanks to its excellent performance, better image sensor, and processor.
Daytime Performance
All three cameras are the top 3 action cameras in the market. They have exceptional stability and make gimbals useless whenever you are using it.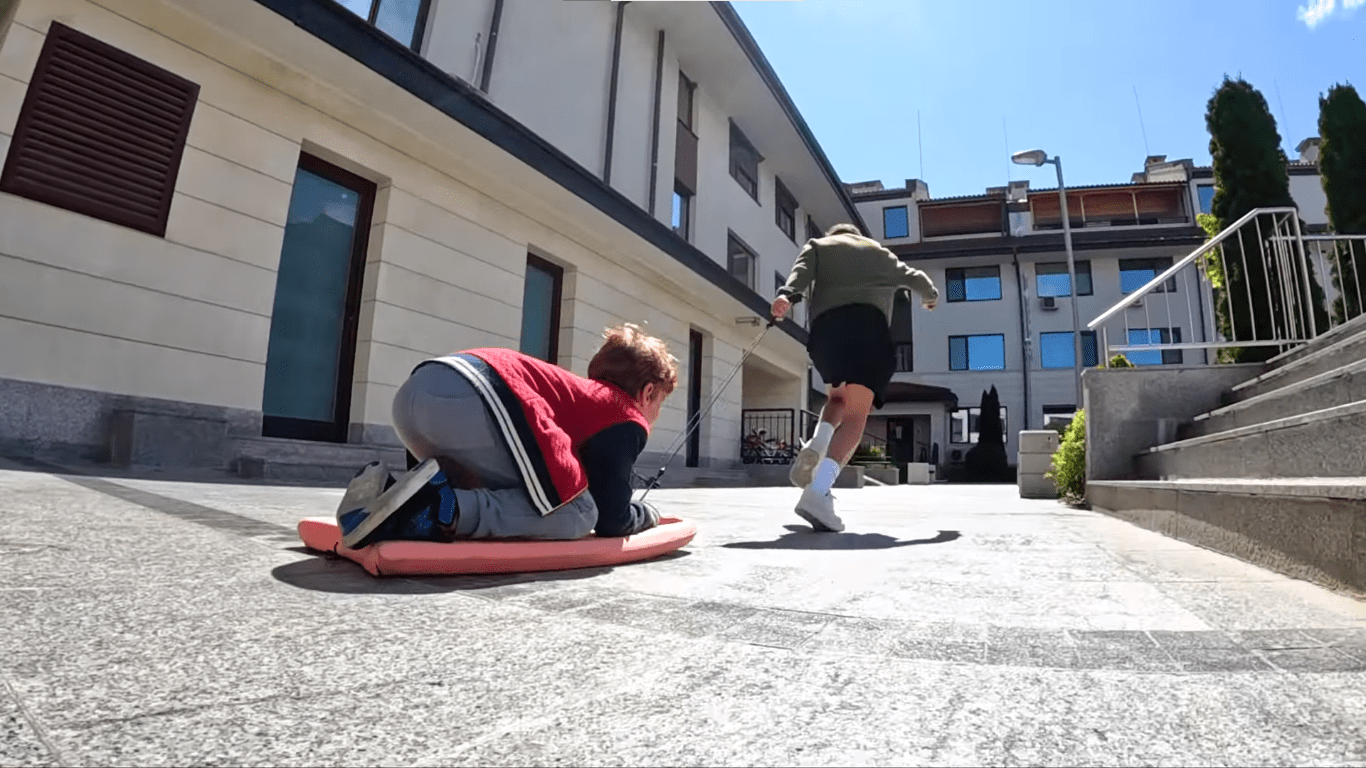 GoPro has fantastic image quality thanks to its 5.3K resolution. The action camera captures the most detail and has excellent color science ensuring the most accurate colors.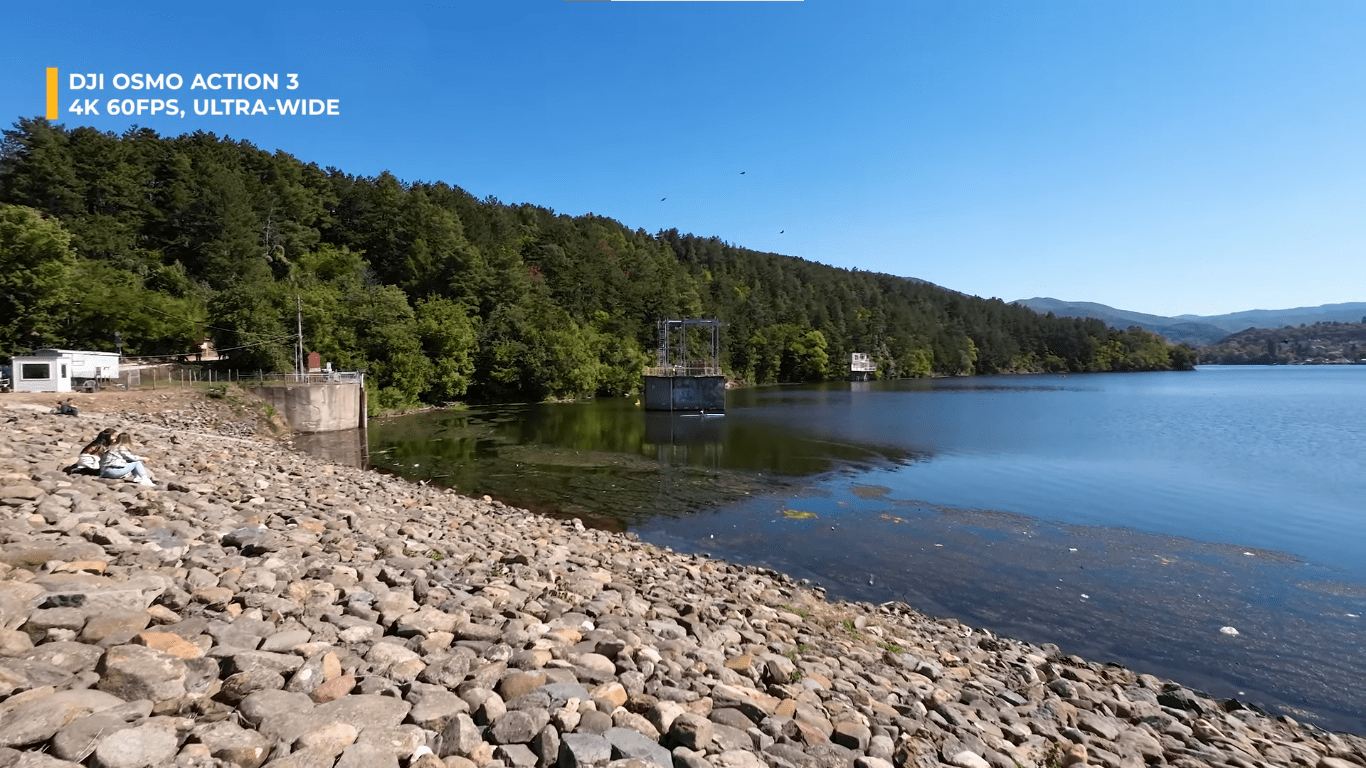 DJI is not the best when compared to the other two. It can make nice pictures, but the details, contrast, dynamic range, and clarity are slightly off, making the pictures look "alright."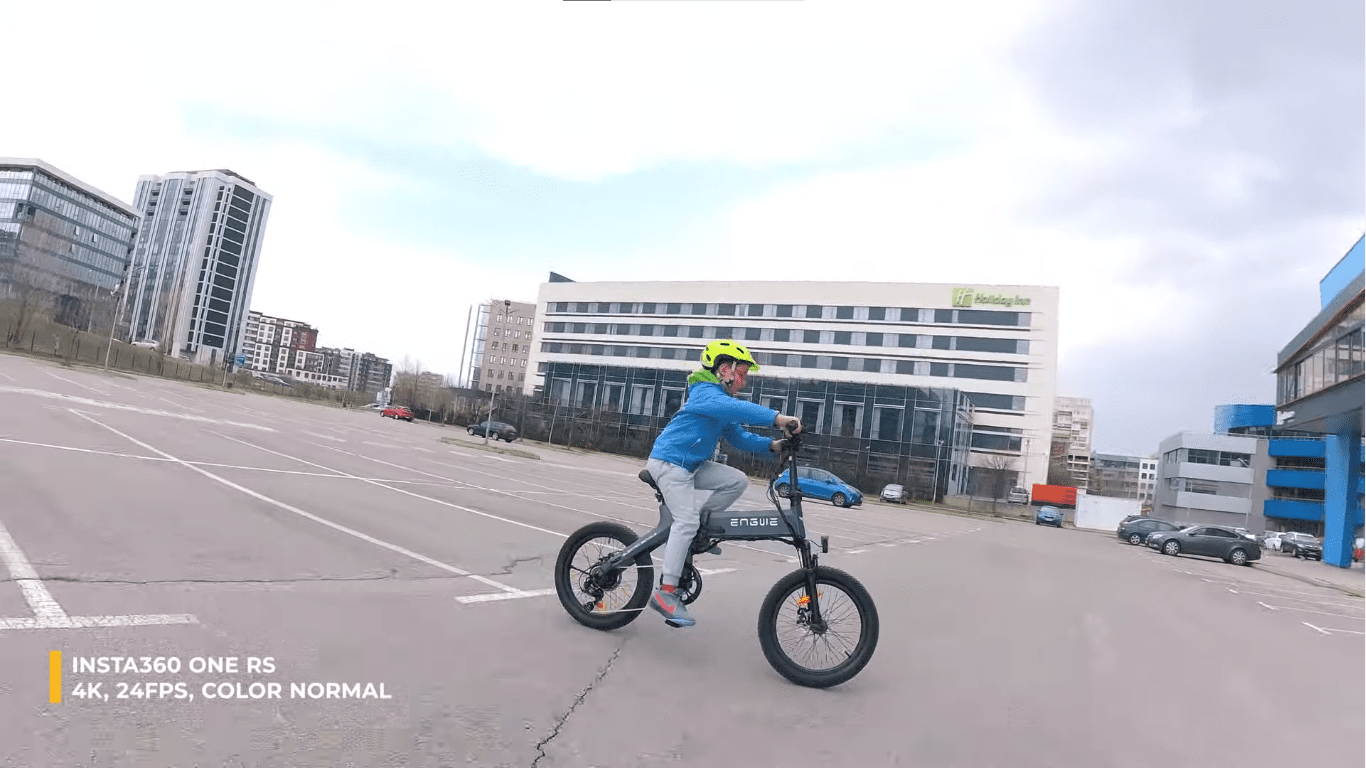 Insta360 One RS, on the other hand, is excellent. It has a better dynamic range, colors, and image quality. Moreover, to enhance stability, Insta360 has nice features that significantly improve video quality.
After analyzing the pictures and videos, GoPro hero 11 is a clear winner as it has the better image quality and preserves greater detail.
Low Light Performance
Instead of describing every picture, you should judge the winner by yourself. Here are the low-light images from all three action cameras.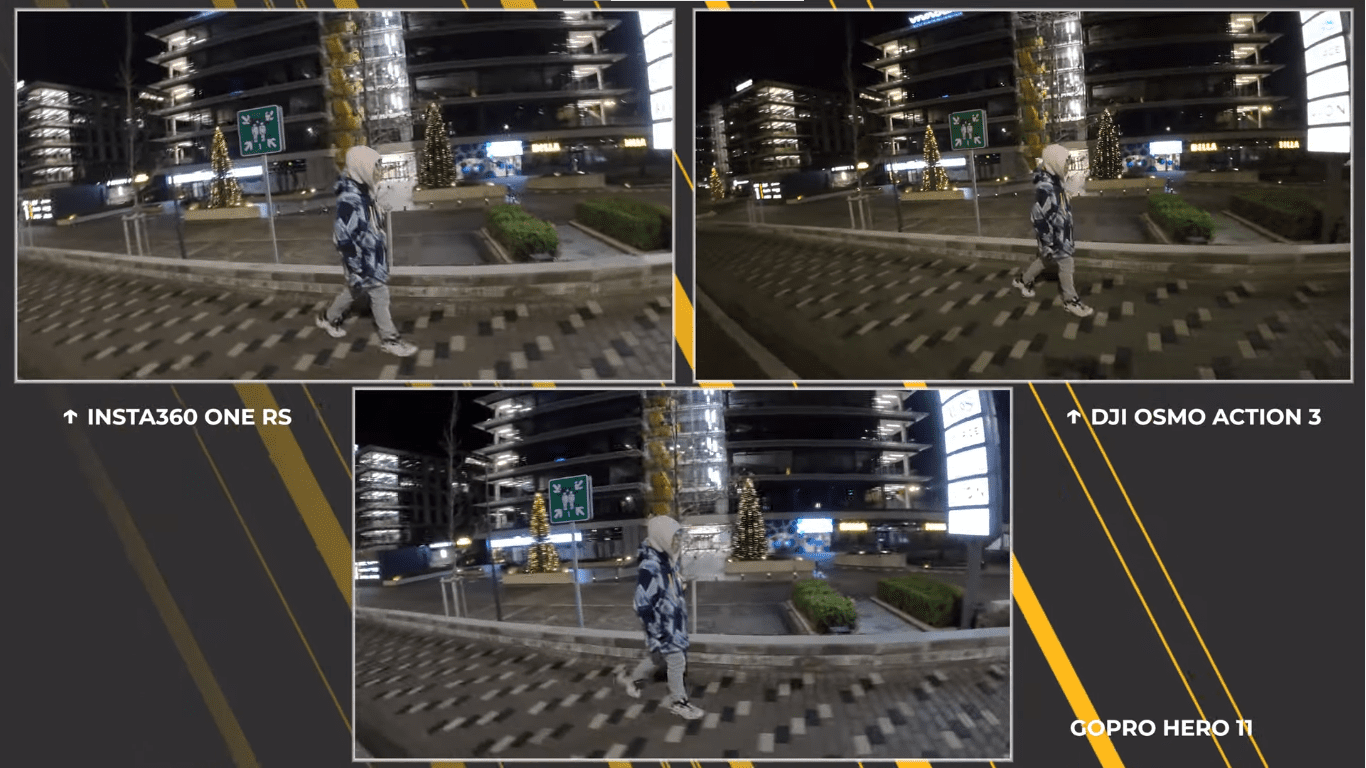 For me, GoPro and Insta360 are pretty good at their job. While DJI Osmo Action 3 has a lot to catch up on, as the pictures are grainy and very bright in some instances.
Check out our video to see much more samples of day and night footage.
Battery Life
Next, we have battery life.
GoPro Hero 11 has a 1720mAh battery with an estimated run time of 85 minutes. DJI Osmo Action 3 also has a solid 1770mAh battery with the best run time of 131 minutes. Lastly, we have Insta360 One RS with the smallest battery of 1445mAh battery and a respectable run time of 81 minutes.
The winner of this round is pretty evident. DJI Osmo Action 3 thrashed both competitors with a significant margin.
PS The battery life is tested at 4K 24FPS with stabilization on.
Microphone
Each camera can connect to external microphones. Insta360 can even connect the microphone via Bluetooth, which is quite convenient. On the contrary, GoPro tries to bind us in their own ecosystem with creator mod and external attachments, which usually cost around 50$.
Hearing the microphone performance. I can tell GoPro Hero 11 has the best sound quality, followed by DJI Osmo Action 3, and last, we have Insta360 One RS that has quite a lot of work to do to enhance the microphone quality.
Interface and Usability
Let's start with DJI Osmo Action 3. It has touch screens on both front and back, both super responsive and never freeze. The menus are tidy, functional, and easy to access.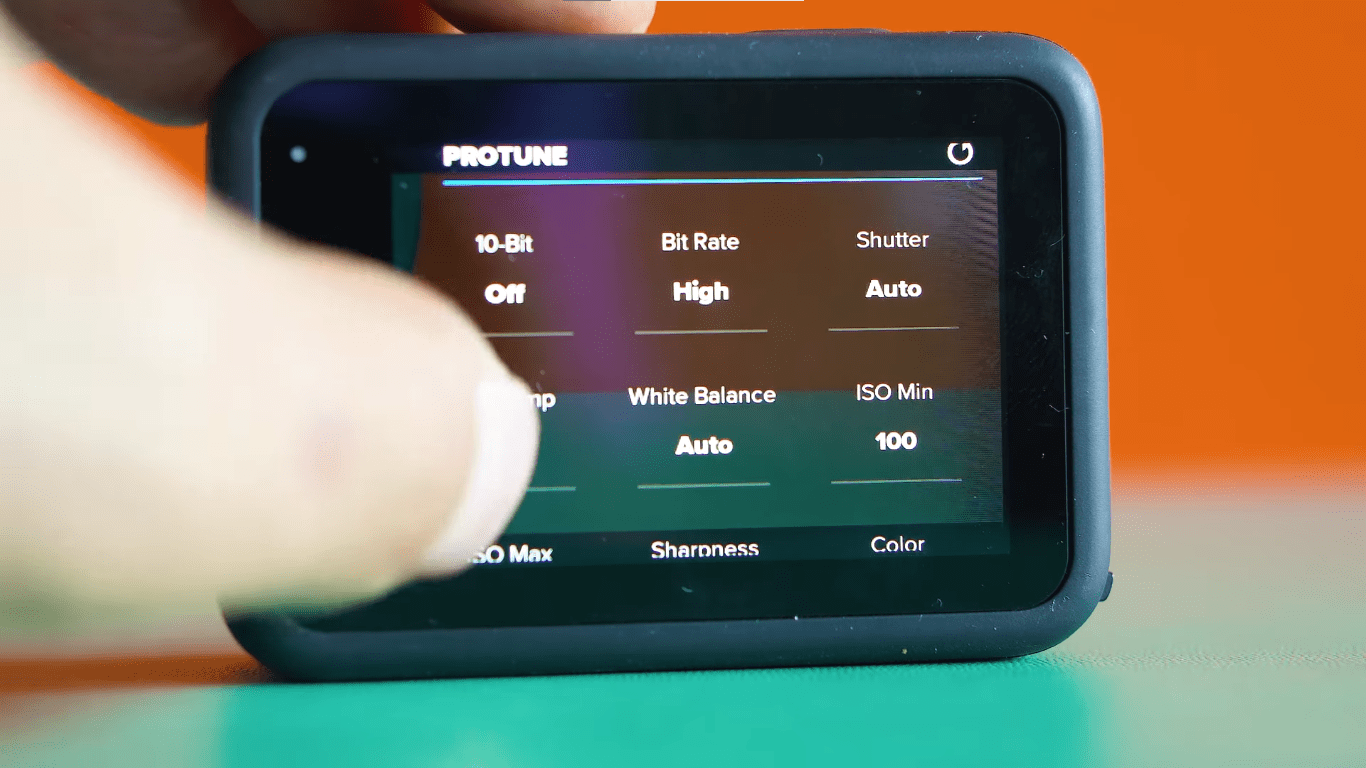 GoPro Hero 11 is also well-known for excellent software implementation, and the same is the case here. My only problem is irritating scrolling, and menus are poorly grouped.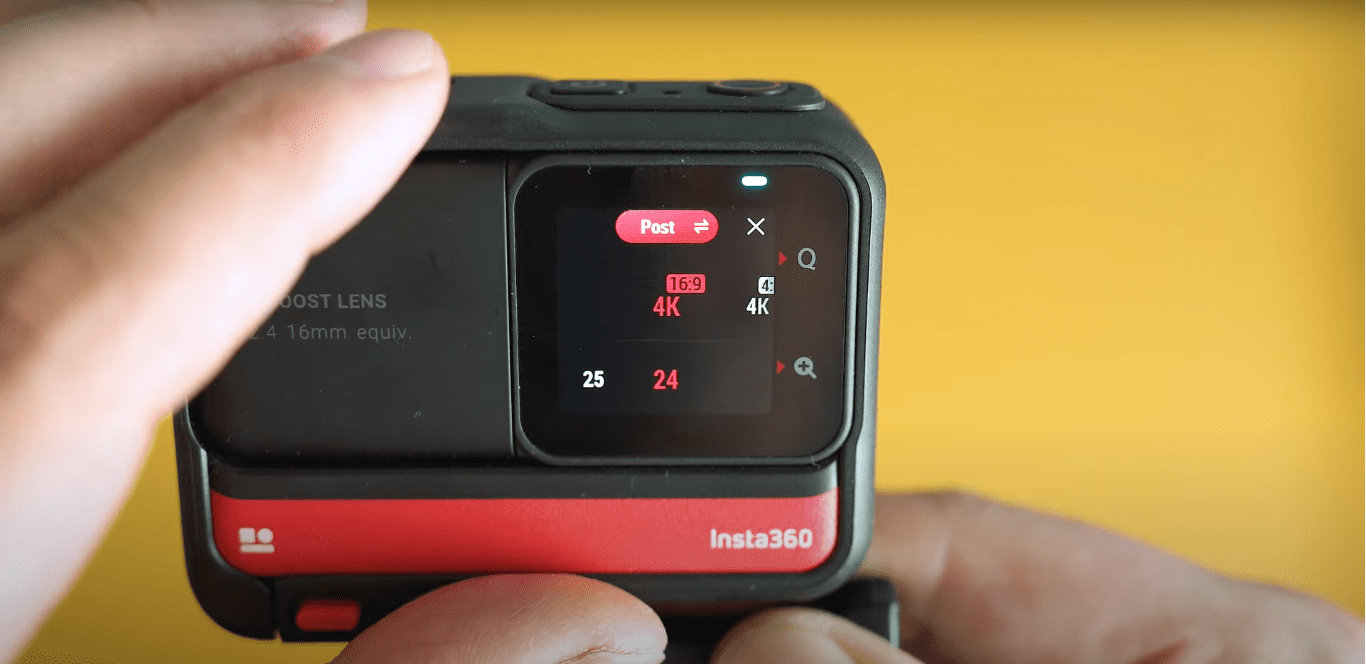 Insta360 One RS has one screen that can be rotated on both sides. But it is very small, which makes it slightly tricky to operate.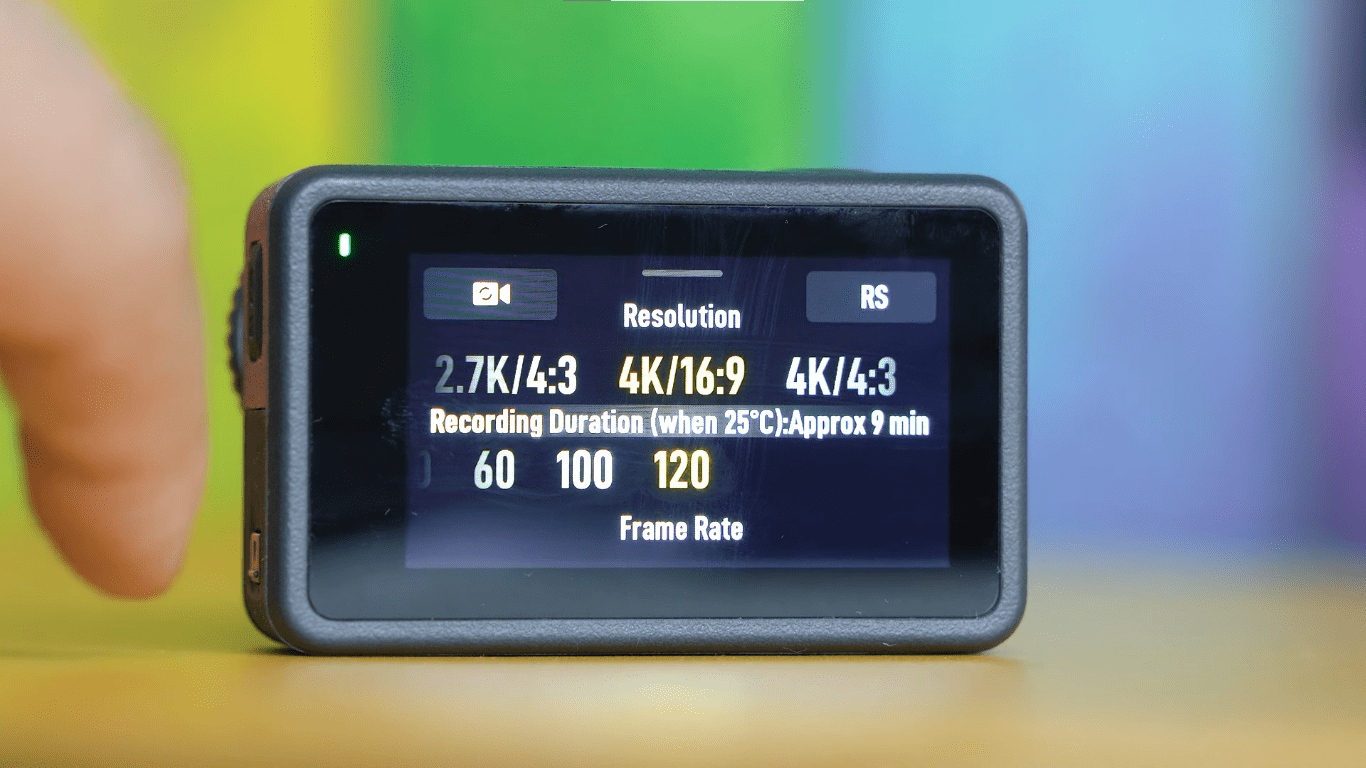 For me, DJI Osmo Action 3 has the best UI thanks to well-grouped menus and interactive software implementation.
Accessories
Accessories are a very subjective part as every person uses the cameras differently, and needs are changed accordingly. So, we are going to analyze the winner based on versatility and availability.
GoPro hero 11 has the most diverse and versatile range of accessories manufactured by both the company and third-party manufacturers. DJI also has some accessories, but the range is not wide. Insta360 One RS has exciting and functional accessories that add significant value to the camera's performance.
But with a wide range of accessories from both company and third-party manufacturers, GoPro Hero 11 action camera is a clear winner.
Smartphone Apps
The next major thing is smartphone apps. It could be the key feature you might be looking for before finalizing your option.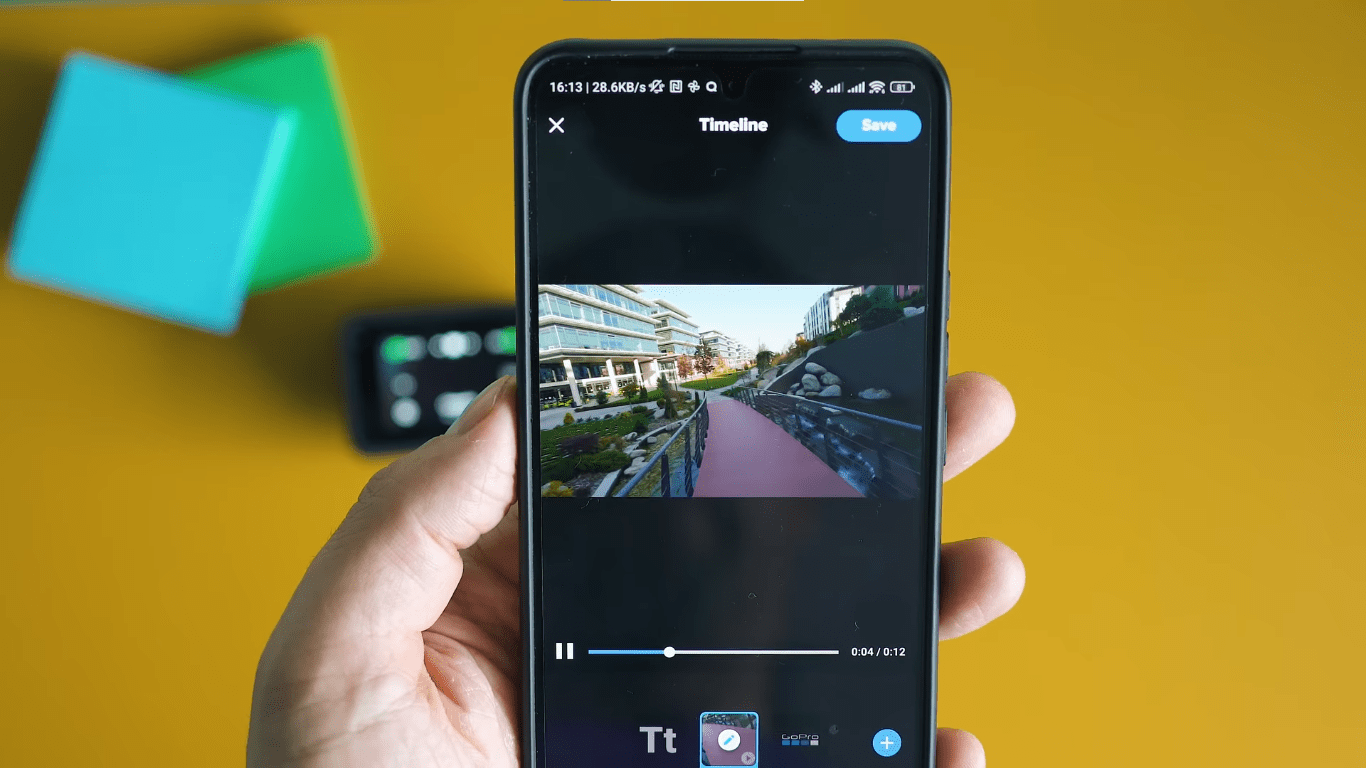 GoPro Hero 11 is running the good old Quik App. Excellent at editing pictures and videos on the go and controlling the action camera efficiently. Quik has been very consistent with its performance throughout the years. It also has a handy cloud subscription allowing you to store more data and get many accessories at a discounted price from the GoPro website.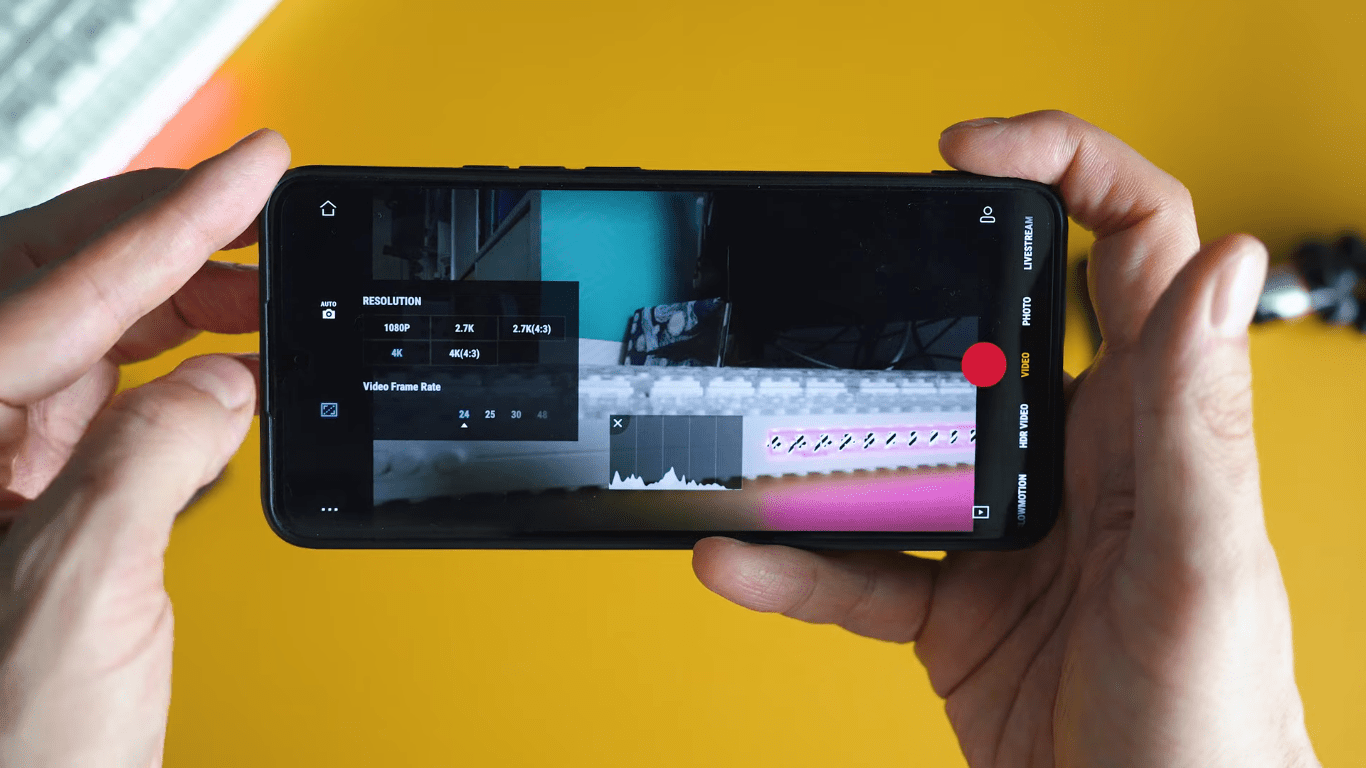 DJI MIMO is another excellent choice. It is equally good but does not have a cloud option. The app is not available on Google Play Store and you have to download it from DJI's website. But the app is excellent thanks to its clean interface and easy navigation.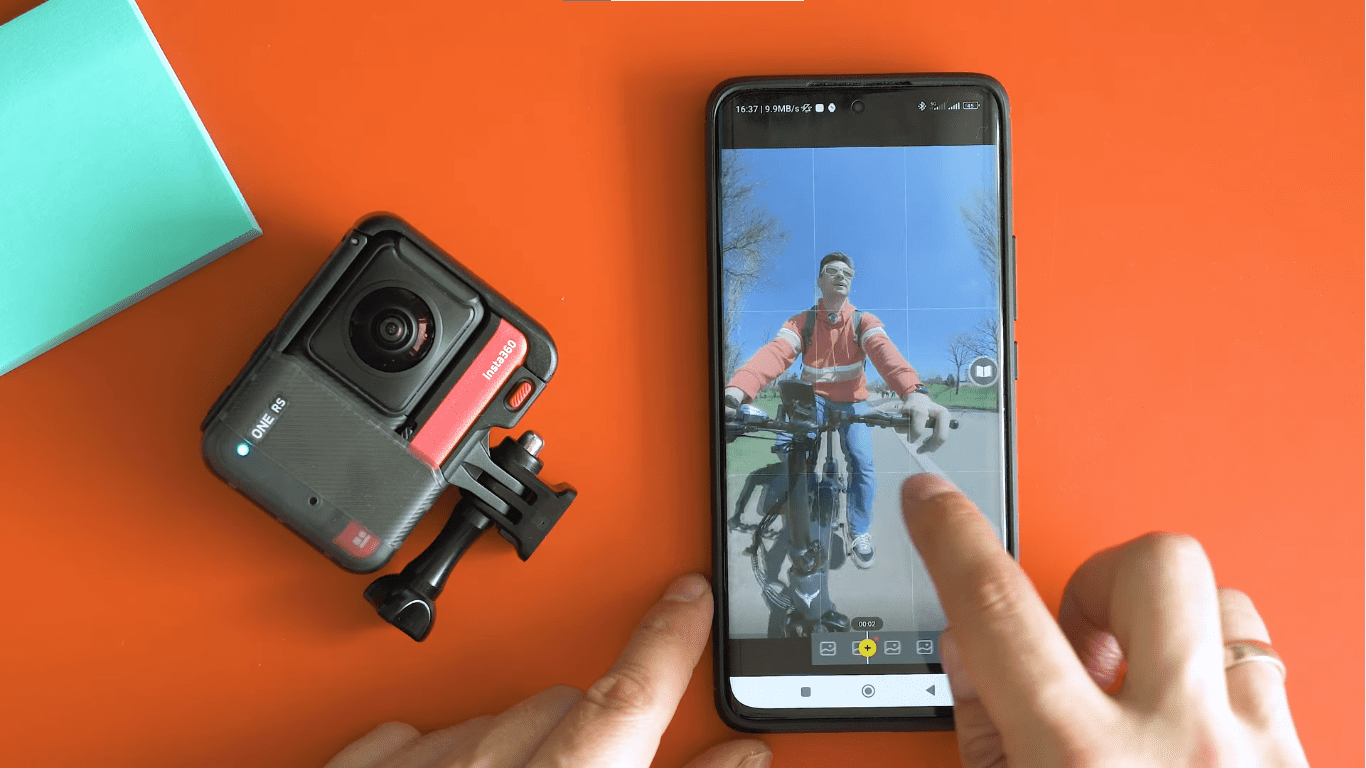 Lastly, we have my personal favorite Insta360. The smartphone app is oriented towards creating and sharing content on the go. It also has intelligent features like manipulating the sky and adding weird effects to your videos. Then we also have Insta360 Studio computer software, allowing you to make many more creative videos. Moreover, it also has plugins for Adobe and other video editing software.
My favorite app among these three is Insta360; it has both smartphone and computer versions that are absolutely free.
Price
As for price, Insta360 One RS starts at 299 with its 4K boosted lens. If you are getting the 360, then it costs 550.
DJI Osmo Action 3 has the price of 329$
Lastly, we have GoPro Hero 11, setting you back 399$
Verdict
In the end, all 3 action cameras have a very different philosophies and execution. All of them have unique features designed with different purposes and goals. Insta360 One RS and DJI Osmo Action 3 can be used vertically and horizontally, making them great for Instagrammers and other social media creators. While GoPro Hero 11 is the king of slow motion and has exceptional video quality with the highest recording resolution.
So, here is everything about all three cameras that will help you make a better purchase decision. So, analyze every aspect I mentioned and choose the best action camera.