GoPro Hero 11 Two Months Later: Still the BEST Action Camera?
GoPro Hero 11, the best action camera, has got a lot better. The 11th generation has a bunch of upgrades but are they enough to justify the price bump?
GoPro has sneakingly launched the latest generation, the marketing was minimal, and we haven't seen a review by Casey Neistat. It is launched on the same day as DJI Osmo Action 3 and a few weeks after the Insta360 One X3.
Here is my comprehensive review after two months of using Hero 11. We will cover everything necessary about the hardware, software, and overall user experience.
Let's Inspect!
Overview
In a hurry, read this short overview stating the pros and cons of GoPro Hero 11.
Pros
Robust construction
Functional and beautiful design
Fantastic video quality and modes to make the shooting experience better
Best in class Slo-Mo
Responsive main screen
Excellent smartphone app to easily control the camera and edit videos.
Optimized battery life
Cons
Outdated mount
Very expensive original accessories
Slightly expensive.
GoPro Hero 11 – Price
GoPro Hero 11 is launched at the price of 450$. It is a little steep relative to the previous generation, but the extra bucks are for the subscription covering the Quik App, Unlimited Cloud, and camera replacement in case of damage.
It is a nice addition and justifies the price increment. Another awesome thing is the delivery time; I ordered DJI Osmo Action 3 and GoPro Hero 11 on the same day. GoPro delivered the camera in 24 hours, while DJI took around six days.
GoPro Hero 11 – Unboxing
GoPro has taken the same approach. It felt exactly the same as Hero 10 and Hero 9. The experience is pleasant, and I really love that GoPro always includes a practical case that safely houses the camera and a bunch of accessories.
In the box, we have the Hero 11, rechargeable battery, adhesive mount, mounting buckle, thumb screw, type-C cable, camera case, and a bunch of papers.
Appearance and Built Quality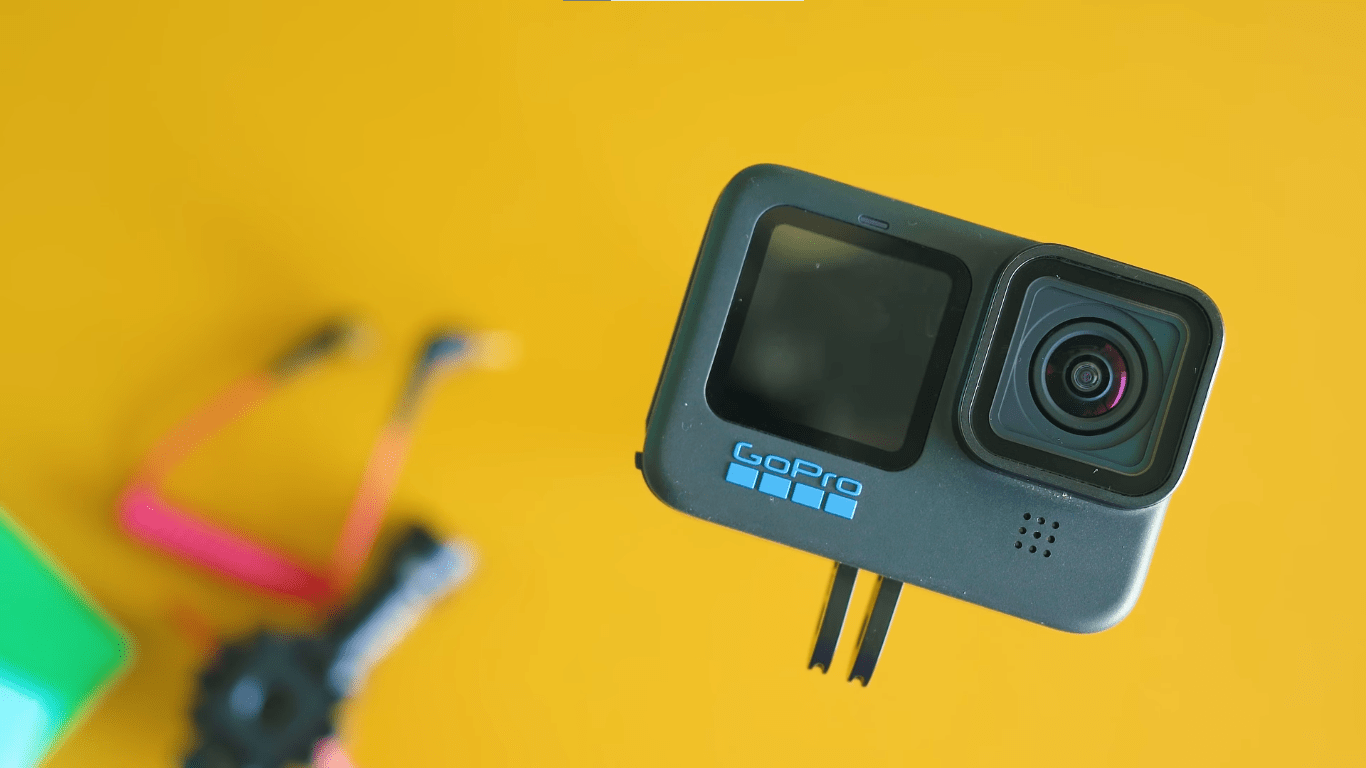 GoPro has almost made no change in the design and appearance of the Hero 11. All the button placement, screen size, ports, mounts, and branding are the same. The only change is the battery color; it has white accents instead of the blue of previous generations. I think GoPro has made a great decision not to change the design. It has an ideal design that makes it easy to carry, shoot, and withstand heavy falls and deep dives. Most Hero 10 and 9 accessories are also compatible with Hero 11.
It also has mounting fingers, which I think is outdated, as DJI has presented an excellent magnetic quick-release mechanism that is far easier to use.
The excellent camera is made of solid waterproof plastic and weighs only 153 grams. Mine has survived some aggressive situations; it has very minimal damage. But if you do extreme sports, the extra subscription fee is excellent because that replaces the camera at a lesser price than the insurance.
Technical Specifications
Image Sensor: IMX 677L 27MP lens
Resolution: 5.3K up to 60FPS, 4K 120FPS, 2.7K 240FPS with 10-bit colors
Chipset: GoPro proprietary GP2 processor
Battery: 1720mAh
Display: Rear 2.27-inch touch LCD, Front 1.4-inch LCD
Smartphone App: Quik App
Weight: 153 grams
GoPro Hero 11 – Performance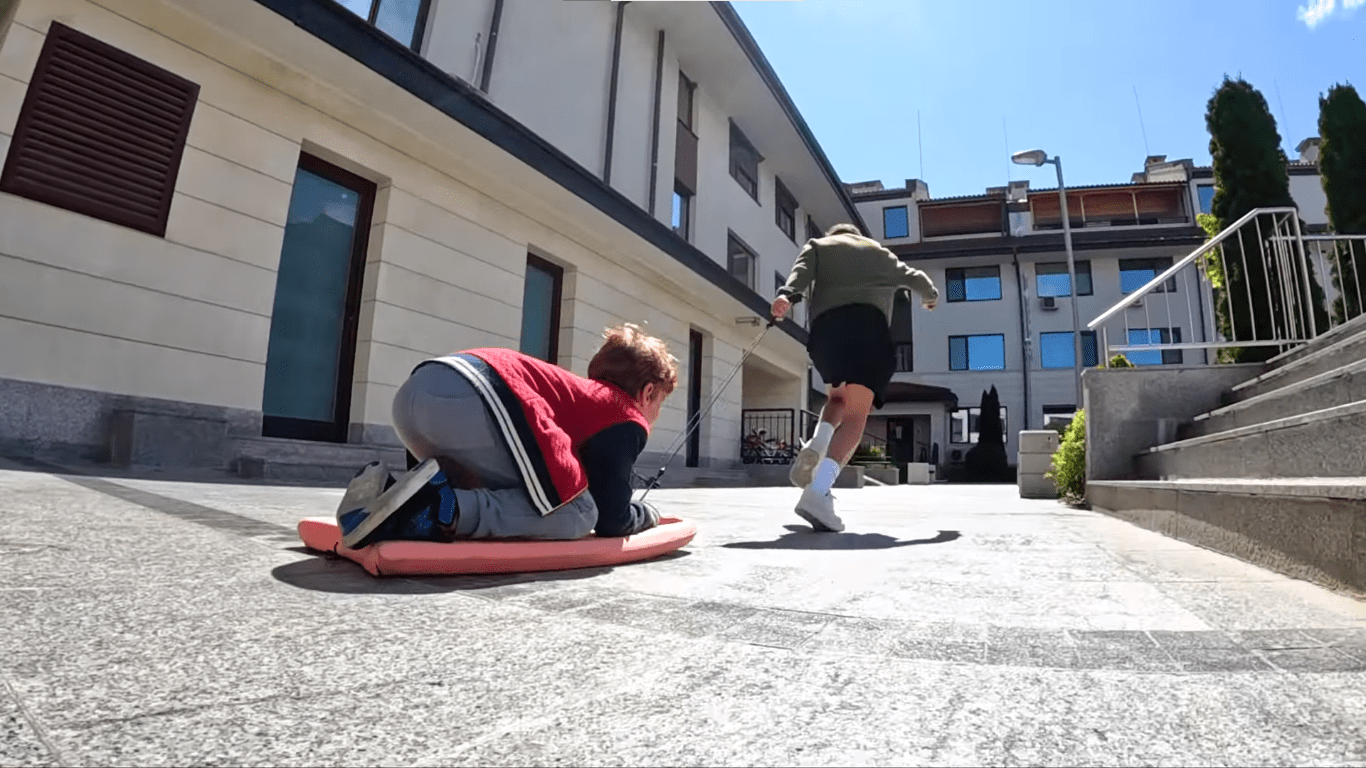 GoPro never disappoints with its exceptional camera performance. Hero 11 uses an updated image sensor that can shoot up to 5.3K 60FPS with 1 billion colors. I usually shoot in 4K but having the flexibility to shoot at 5.3K is simply outstanding. You can easily crop videos without losing quality.
Hero 11 is still holding the throne of the slo-Mo king. It has got even better; doing 8x slo-Mo at 2.7K 240FPS and 4x slow at 4K is simply remarkable. I have tried to tweak things by slowing them down even more. In our YouTube video, you will see slo-mo up to 10x, and the results are impressive. There is zero loss in quality, the colors are vibrant, and the video is rich in detail.
GoPro has done some serious homework on enhancing the horizon leveling. It keeps the horizon locked even if the camera tilts 90° on either side. Combined with HyperSmooth 5.0, GoPro Hero 11 does wonders. It produces a stunning smoother video that easily competes against the professional gimbal setup.
Moreover, it has many built-in features allowing you to get creative at night. Like the Star Trails captures the beautiful light trails across the night sky. Light Painting helps you create fantastic brush stroke effects with moving lights. Similarly, it also has vehicle light trails, HyperView, etc.
GoPro Hero 11 is easily a better camera than every competitor in the industry. Just look at the comparison between Osmo Action 3 and Hero 11. The latter one has sharp images covering a better dynamic range. Moreover, colors and details are also better visible. Against Osmo Action 3, soft and overexposed image hiding a lot of details and colors.
Results are very similar to the Insta 360 one RS, but it fails to cover the wide FPS range of Hero 11.
GoPro Hero 11 – Battery
In addition to hardware and software upgrades, GoPro has also optimized the battery life. It has a 1720mAh battery that easily gives you 1hr of battery life on 4K recordings and more on lower resolutions.
GoPro Hero 11 – Software
The camera screen has always been great. It's responsive and straightforward to use and understand. It has tons of options to fine-tune the videos, and almost everything is present on the camera, unlike the DJI Pocket, which is highly dependent on the mobile phone app.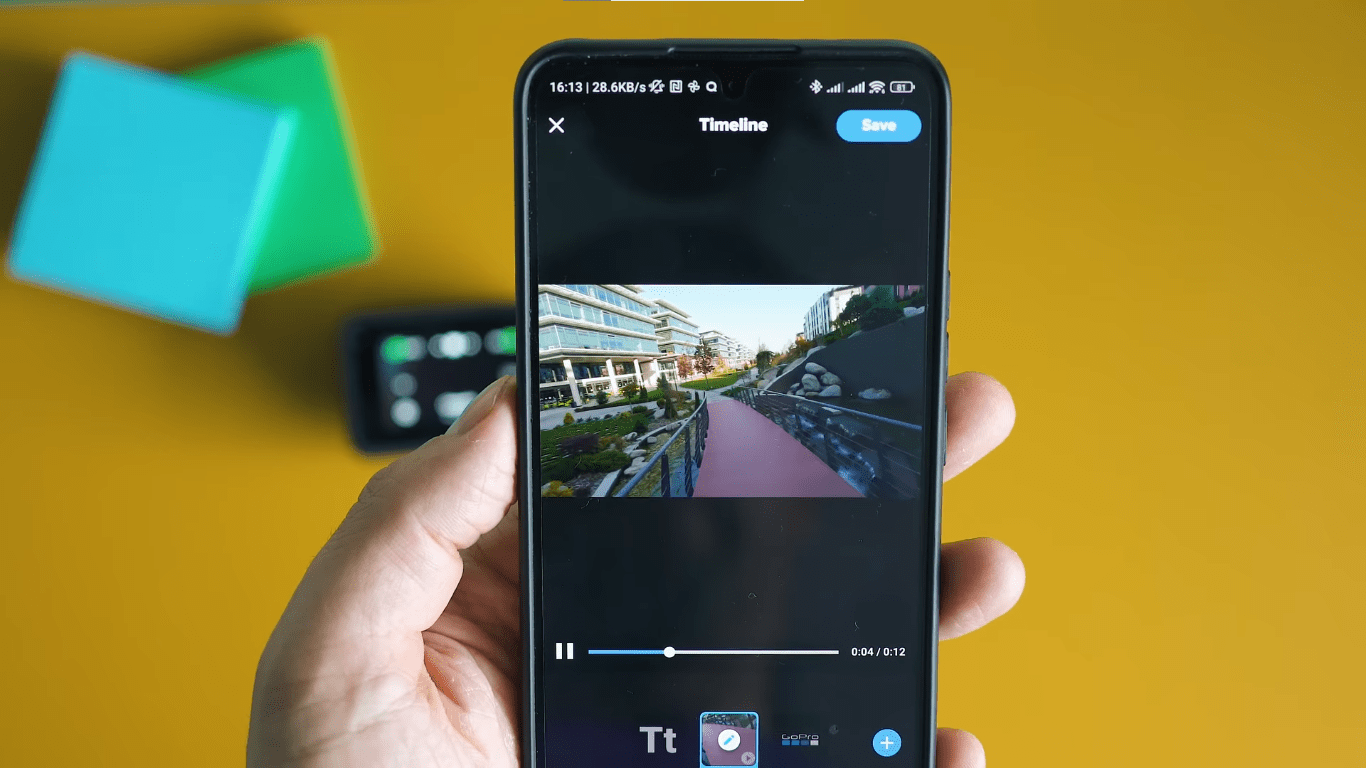 Quik App is a part of the GoPro subscription. The app allows you easily configure and control GoPro. If you want some quick edits like adding music, color filters, or some cool effects, the app takes just seconds. Moreover, the videos are stored in the cloud storage (part of the subscription), which keeps the footage safe and accessible.
Drawbacks
Increased Price
Expensive accessories
Mediocre low-light footage
Verdict
GoPro has made a lot of software changes and added a better image sensor that allows you to get creative in the low-light scenario, which justifies the price bump. GoPro is a complete camera, it has amazing video quality, a great-sounding microphone, a responsive color screen, one of the best smartphone app, and supreme quality. Hero 11 is in its own league when it comes to stabilization, image quality, and overall performance.
So, get your now from the link below and look at some excellent shots on our YouTube Channel.
Where to Buy?
GoPro Hero 11 Review with more footage.
Get yours now at the best possible price here.