Beelink SEi12 Pro Review: A Beast Core i5 Mini PC Running Windows 11!
Mini PCs are a great piece of technology; they have almost the same power as a typical PC in an incredibly small form factor. Beelink SEi12 Pro is a similar product that is 40 times smaller than a standard desktop computer and has a 12-core CPU, 16GB RAM, 500GB SSD, and a slot for 2.5-inch SDD.
Incredible! Isn't it? But how does it perform when we plug it into a monitor?
Here is a comprehensive review of all the strengths and weaknesses of Beelink SEi12.
Summary
Pros
Beautiful and well-ventilated design
Ample port selection
Easy to upgrade and repair
12-core CPU with integrated Intel Iris XE GPU
Great for light content creation and gaming
Cons
BIOS are not UEFI.
Slow SSD
Beelink Sei12 Pro – Price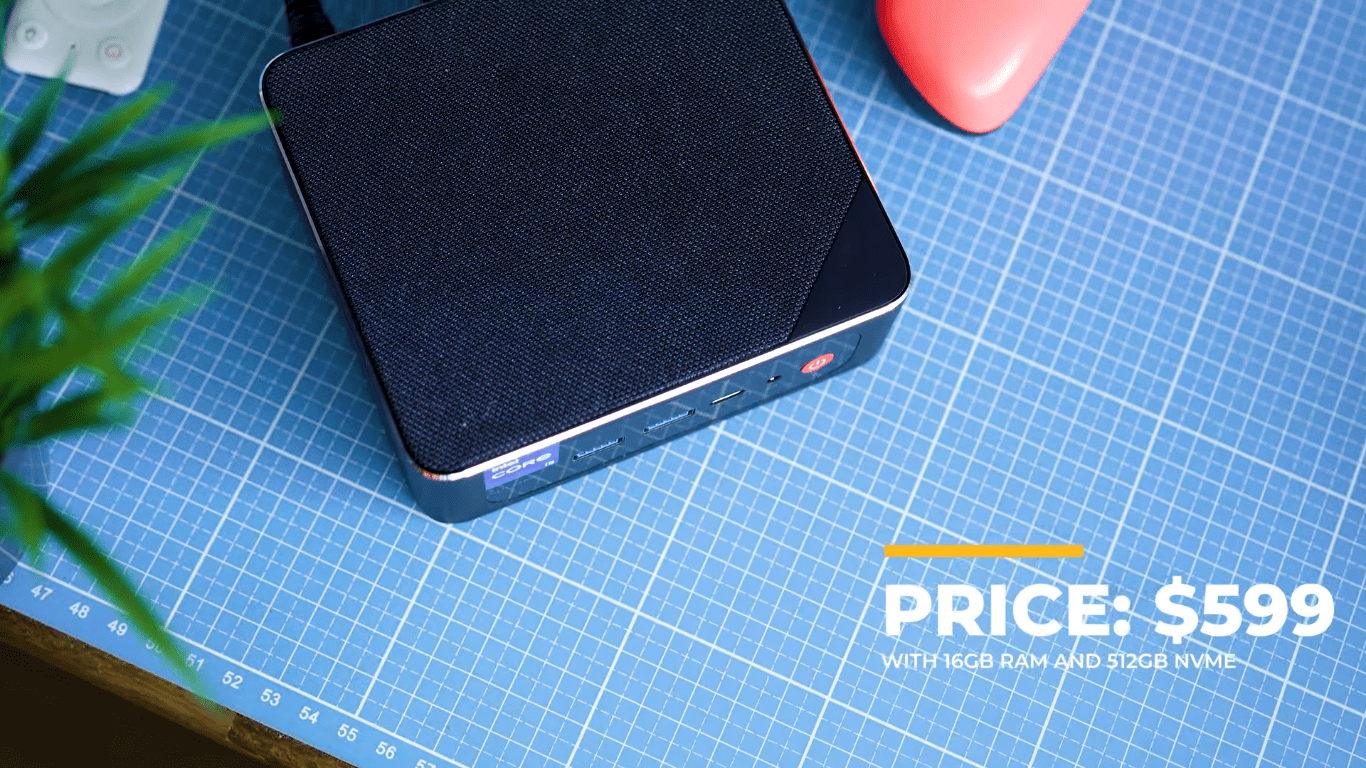 The model that I got of Beelink SEi12 costs 599$. The excellent machine has the P series intel i5 12th gen CPU, 16GB RAM, Wi-Fi 6 and a 500GB M.2 SSD for storage. The computer is reasonably priced and cheaper than many similarly configured mini-PCs.
Beelink Sei12 Pro – Unboxing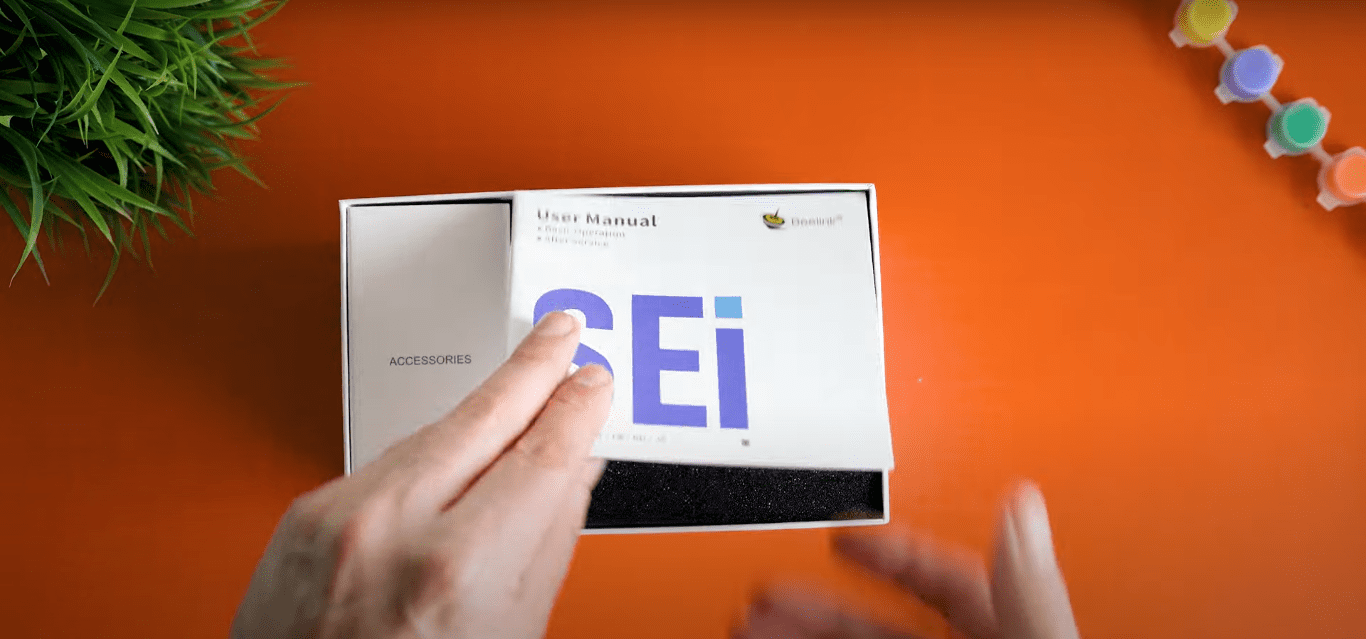 The unboxing experience was pretty good; I really liked the packaging design. A few years back, I would never have believed that if someone had told me that the box had a power adapter and a full PC. But now it's possible.
In the box, we have the mini-PC, a 19V power adapter, 2 HDMI cables, a VESA bracket to attach the PC to the wall or monitor and a user manual. It also has a SATA cable inside the PC to connect HDD for storage.
Insides and Outsides
Beelink has gone with the old design they have used on their past products—a small rectangular box casing all the components. The only difference is the fabric cover on top. It does not attract fingerprints, and you cannot easily notice the dust. In addition to the mesh top, we have a bunch of air vents for maximum airflow and ports on the front and back of the main unit.
On the bottom, it has rubberized legs and holes to attach the VESA mount. Beelink Sei12 has 2 USB 3.0, 2 USB 2.0, 1 Thunderbolt 4, 2 HDMI, a 3.5mm audio jack, and an ethernet port. Overall, the computer has ample ports to connect almost every device you need to function.
Inside is even better. Just unscrew the bolts and pull the flap with the small pull tab. The pull tab is a handy addition, saving you from the extra effort of prying around to open the computer. Opening it will reveal the 2.5-inch HDD bay with a small fan. Removing the bay will reveal the motherboard. We can see the 2 8GB sticks of crucial SODIMM RAM and a 500GB SSD from Kingston. Both components are mediocre and can be upgraded to a maximum of 64GB RAM and 2TB storage. The other side of the motherboard is not easy to access, but it's good to have upgradable parts easily accessible.
Technical Specifications
Processor: Intel 12th Gen Core i5 1240P processor with integrated Intel Iris Xe Graphics
RAM: 16GB DDR5, upgradeable up to 64GB
Storage: 500GB M.2 NVMe SSD
Connectivity: Dual-Band Wi-Fi 6, Bluetooth 5.2 and 2.5GBps ethernet
OS: Windows 11 Pro
Ports: 2xUSB 3.0, 2xUSB 2.0, 1 USB Type-C, 2xHDMI, 1×3.5mm Audio Jack and 1 Ethernet Port
Beelink Sei12 Pro – Performance
Beelink SEi 12 has the latest 12 Gen Intel 1240P CPU. P category CPUs are mid-range products and have the performance between H and U series processors. It is not a laptop-grade processor, so we can expect excellent performance in CPU-oriented tasks. Moreover, both memory and storage are mid-range because of the price.
The overall performance is excellent. It's smooth, steady, and fast, with no performance drops. The 12-core CPU is perfect, and playing streaming apps like Netflix and YouTube is a warm-up for the computer. CPU-oriented tasks are a breeze thanks to the huge number of cores. Adobe Premier Pro works absolutely fine. 1080p projects are not a problem; you can edit them easily and smoothly.
Things are not the same when it comes to graphic-intensive tasks. But you can add graphics power through the thunderbolt 4 port, which is an exceptional addition.
Small games like CS GO, Asphalt and less graphics-demanding games have steady FPS throughout and work absolutely fine. While high-end games struggle to work properly on the mini-PC.
Overall, the mini PC is a great performer at this price and has much to offer regarding CPU performance. If you want extra graphics, then hook up an additional GPU through the thunderbolt 4 port on the front.
Upgradability and Repairability
Most mini-PCs are not upgradable or very hard to upgrade because of their intricate design and components soldered to the motherboard. Beelink SEi12 is built differently. The bottom flap comes off easily, giving you access to the upgradable parts like RAM and SSD.
Moreover, it also has an HDD slot, allowing you to add more room for storage.
Drawbacks
Outdated BIOS
Lack of Accessories to order
Slow NVMe SSD
Verdict
At a price, Beelink SEi12 is an excellent performer. It has mediocre parts, and performance is not high-end, but the computer is fantastic for multimedia, great for office work, and fine with less graphic-intensive games.
Moreover, the ability to easily upgrade some performance parts and connect with external GPUs makes it an excellent device for all sorts of users.
Here learn more about the product in our YouTube review.