Tronsmart Spunky Beat Review: TWS Bluetooth Earbuds on a Budget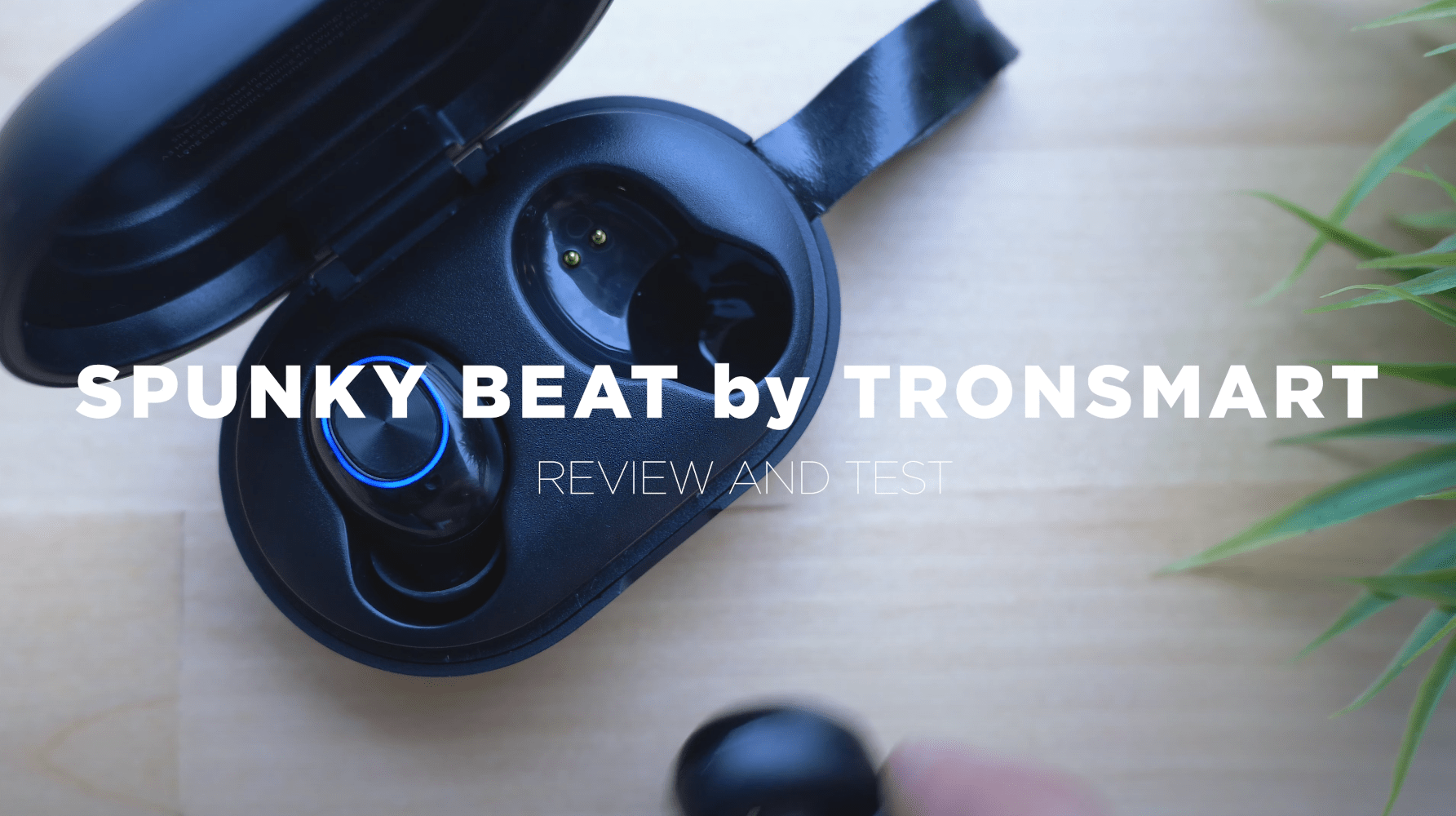 The spunky beat is the latest product from a new company called Tronsmart. It is a new company and has good relation with geekbuying.com and Qualcomm, so it is getting chips and marketing investment from both.
Tronsmart Spunky beats are budget wireless earbuds with man unique features.
Let's inspect this cool piece of tech.
Overview
In a hurry, read this short overview stating the pros and cons of Tronsmart Spunky Beat.
Pros
Long-battery life.
Dual charging method.
Fast charging.
Good sound quality.
Cons
No proper charging indicator.
Oversensitive controls.
Not waterproof.
Price
Spunky beat is one of the most affordable true wireless earbuds; it costs only 25$ and delivers a premium earbuds experience. Moreover, you can check the links below for the best possible price. It pretty much outclasses the Redmi Airdots in every possible way.
Unboxing
The box is pretty similar to the boxes of other wireless earbuds, but the real thing is the inside. All the contents are well packed in their designated spot.
In the box, we have the charging and carrying case, earbuds, USB Type-C charging cable, user manual and two exchangeable pair of ear tips.
Tronsmart Spunky Beat – Design and Construction
Tronsmart spunky beats are featuring an incredible in-ear design with exchangeable ear tips for optimal fit. Typically, I am not a big fan of in-ear design, but they are a perfect fit and do not strain ears.
The carrying case also has the perfect design the magnetic holder keeps them tightly in their position and charge them efficiently. The carrying case also has a dual charging system; it can be charged through both USB Type-C and Type-A. It also has an LED battery indicator. Lastly, it has a leather strap to attach it to keychains conveniently.
The construction of the earbuds and case is solid; both of them have a plastic body and can withstand falls and splashes.
Specifications
Chip: Qualcomm QCC3020
Protocols: aptX, AAC, SBC
Bluetooth: 5.0 with range up to 15meters
Battery: 35mAh per earbud and 350mAh charging case
Speakers: 6mm
Weight: 3.7grams
Microphone: Yes
Water-resistant: IPX5 splash-resistant
Tronsmart Spunky Beat – Features and Sound Quality
Sound quality is premium; the loudness, bass, frequencies, everything on point. Sometimes the sound gets too loud even I have to lower it to protect my ears from damage. The main focus of Tronsmart spunky beats is on mid and high frequencies.
Tronsmart spunky beats have many incredible features like their spacious touch area, long playback time and much more.
Along with all that, the earbuds are very comfortable, thanks to their in-ear design and soft tips. It has the protocols for every Android and iOS devices. Qualcomm chip has many benefits, and one of them is fast-charging, spunky beats can work for an hour with only 5 minutes of charge.
Lastly, we have the microphone; the performance is satisfactory and can be used to turn on the virtual assistant.
Tronsmart Spunky Beat – Controls
Usage and controls are straightforward and easy to use; Take them out and immediately powered on and attempt to connect to the devices that are around and already paired or try to pair to a new device.
Controls are possible from the touch zones, and each one of the buds has its own role. To move to the next track, tap and hold for two seconds the left one; to proceed to the previous track, tap and hold the right one. You can control the volume; to launch the assistant make two quick taps, and a single tap is used for play and pause.
Tronsmart Spunky Beat – Connectivity
For connection, Tronsmart spunky beats have Bluetooth 5.0 with a range of up to 15 meters which is relatively extravagant. In my test, I was losing signals after 8 meters and even less with walls in between.
Spunky beats are great for every device; it has an SBC protocol for Android devices and an AAC for iOS devices. Moreover, it also has aptX for better audio quality over Bluetooth.
Tronsmart Spunky Beat – Battery
Battery timing is exceptional and also features fast charging thanks to the Qualcomm chip.
Each earbud has a 35mAh battery, while the case holds a big 350mAh battery. The playback time of earbuds is around 7 hours on 50% volume, but I haven't got the chance to use it for that long, but I almost got 5 hours with variable volume. The fast-charging features allow you to use Spunky beats for 1 hour after 5 minutes of charging.
Earbuds took around 2 hours with its USB Type-C port or USB connection present under the case, while the buds take 50 minutes to juice up.
The battery indicator on the box is not efficient, and the earbuds battery is well displayed on Android than iOS.
Tronsmart Spunky Beat – Downside
Spunky beat is an exceptional true wireless earbud and has many worth buying features, but still, three non-functional improvements can be made to these earbuds
Battery indicator on case is not optimal.
Not waterproof.
Oversensitive controls
Conclusion
Tronsmart has done an incredible job with their Spunky Beats, and the overwhelming response of customers on Amazon and Geekbuying tells the story. It is hard to ask for more at this price Bluetooth 5.0, stereo buds, with so many good features for 25 bucks. Comfortable, with good sound, easy controls, charging station, long playback time, and even quick charging. The only missing thing is a better way to check the battery status.
More Tronsmart Products here.
Useful Links
Tronsmart Spunky Beat Video Review: https://www.youtube.com/watch?v=dMHSVafQlm0
Tronsmart Spunky Beat: http://bit.ly/2RTD73q