In the constant stream of new technology, we tend to overlook the products that have proven trustworthy over long periods of time. Although in the tech world "new" means "advanced", gadgets that remain a constant in our collection are worthy of highlighting.
After 2 years of thorough usage and quality tests, we've made a list of noteworthy Xiaomi products that have made us proud.
Here are the 10 best Xiaomi Products you can trust to stand the test of time:
Amazfit Stratos.
Roborock S5.
Mi Bluetooth Gamepad.
Mi Box S.
Mi Temperature and Humidity Monitor.
Mi Band 3.
Mi A2 Lite.
70mai Dash Cam.
Mi Electric Scooter.
Mi 10000mAh Power Bank.
Xiaomi is famous for offering products that are a great bang for your buck and delivering a well-rounded collection to satisfy all aspects of your life.
2 years of usage is a milestone worthy of praising and while some of the products on the list are older than that, they are still rocking.
1. Amazfit Stratos
Perhaps the most popular Amazfit watch ever, the Stratos carries a special meaning to the Tech4All Youtube channel and remains one of the most loved video reviews there. 
2 years later, out of which more than 400 days wear time, the battery still lasts around 5 days, and a bit less if continuous HR tracking is used.
It supports the new Amazfit icon layout, and while it may feel a bit slow compared to 2020 smartwatches, the Amazfit Stratos still supports a whole lot. You name it—sports activities, GPS, and unlike most basic smartwatches, you can load GPX routes which makes it great for bikers, hikers, and marathoners.
We never experienced any of the issues—like a broken shell, or melted pins most people reported. The fact that after such a long time, its price is still almost the same hints confidently at quality and durability.
2. Roborock S5
One of the slick features the Amazfit software supports is the Mi Home app now called Xiaomi Home. Inside we've got non-other than the Roborock S5 robot vacuum and mop cleaner. 
Although we've made efforts to replace it with models from Viomi and 360, nothing seemed to stick around long enough. Yes, there are the newer models S6, the S5 Max, and many new Roborock devices. But the S5 has proven so good that even now, in 2020, there isn't a device that shows significant improvements to make us want to swap.
After 2 years of constant usage, we've had to change the Hepa filter many times. The brushes are no longer in great shape, but still good enough to keep using them. During this period there have been multiple firmware updates, which have brought better cleaning algorithm, multi-floor or multi-room paps, no-go zones, clean-only zones and so much more. If there's a device that deserves getting a 10/10 rating—it will be the Roborock S5.
3. Mi Bluetooth Gamepad
We mentioned some of the gadgets on this list have been around much longer. We've been using the Xiaomi Mi Bluetooth Gamepad for 5 years now and are far from reaching the breaking point.
Besides being great, ergonomic, and wireless, it also has the basic feature of using swappable batteries. With a pair of good batteries, it will last for weeks if not months! Of course, there are better gamepads on the market already, but since this one works so well—why replace it?
The only drawback we should mention is once the batteries are close to being dead, some of the controls become laggier or inaccurate. Nothing that brand new batteries can't fix, though!
4. Mi Box S
Some would call it the Chromecast killer, we're recognizing it as the best Mi Box ever.  Not too powerful, but sufficient for fantastic multimedia experience, and even gaming.
Although not as good as Nvidia Shield TV, it puts to shame this year's Mi TV Stick and is a lot better than most other tv boxes. Thanks to the official certified Android TV, you can watch Full HD on Youtube, Netflix, and most paid secured streaming services.
Impeccable connectivity ports still and maybe the most important aspect—the Mi Box S still receives proper software support and updates! The same goes for all aforementioned devices, which is remarkable!
5. Mi Temperature and Humidity Monitor
Don't be fooled by the basic status of this product. It is extremely accurate and convenient to use. The Mi temperature and humidity monitor is a small device that connects via Bluetooth to the Xiaomi Home app, no Wi-fi connection available, though.
It does exactly what it's created for. And remarkably well if we might add. The Mi Monitor shows the temperature and humidity in a room—perfect for families with small children and people with health complications. It's truly wireless, functions with a small AAA battery which gives you more than 6 months of usage, and has never failed us in the past 2 years.
6. Mi Band 3
It's only natural to long for outdoor fun in a pandemic. Even though we've been limited to the comfort of our homes, it doesn't mean we don't need a proper activities tracker.
The Mi Band 2 worked great for approximately 2 years but its display stopped working. The Mi Band 3 has given us a total of 2 years and a half of serious tracking time and the battery still outperforms even the Mi Band 5.
The Mi Band 3 offers a basic non-color display and all the features you might need from a basic fitness tracker, except for SpO2 data. The tracker is still a great choice if colorful AMOLED screens are not a priority. And the price is around $15 already!
7. Mi A2 Lite
We can't overlook the smartphone category and the Mi A2 Lite specifically, as it busts the myth budget smartphones only last 2 years. While we admire the theme engine, the Mi dealer, and the gesture controls, there are features not according to our taste.
However, the Mi A2 Lite smartphone has proven trustworthy and is still offering great performance. Besides some signs of heavy usage (like paint scratches and glass protector cracks), the Mi A2 Lite runs smooth and has great battery endurance. And of course, the occasional software updates! Even after the announcement, Xiaomi will no longer be part of the Google One program.
On a side note, the same goes for the Redmi 6 Pro which runs the MIUI software and is set to receive Android 11. Who said budget smartphones don't get quality software support? Well done, Xiaomi!
8. 70mai Dash Camera
Another iconic product with firmware so good people started to modify it outside of China where the 70mai dashcam was initially confined to. It got popular rapidly and 70mai were forced to release a global version which even supports voice commands!
In terms of picture quality, it's not the best ever but its 1080p sensor is good enough to capture all the details you might need on the road. Small, discrete, easy to install, with Wi-fi, status LED, satisfying mobile app, and AI voice controls—the 70mai dash cam is a smoking deal at around $30.
9. Mi Electric Scooter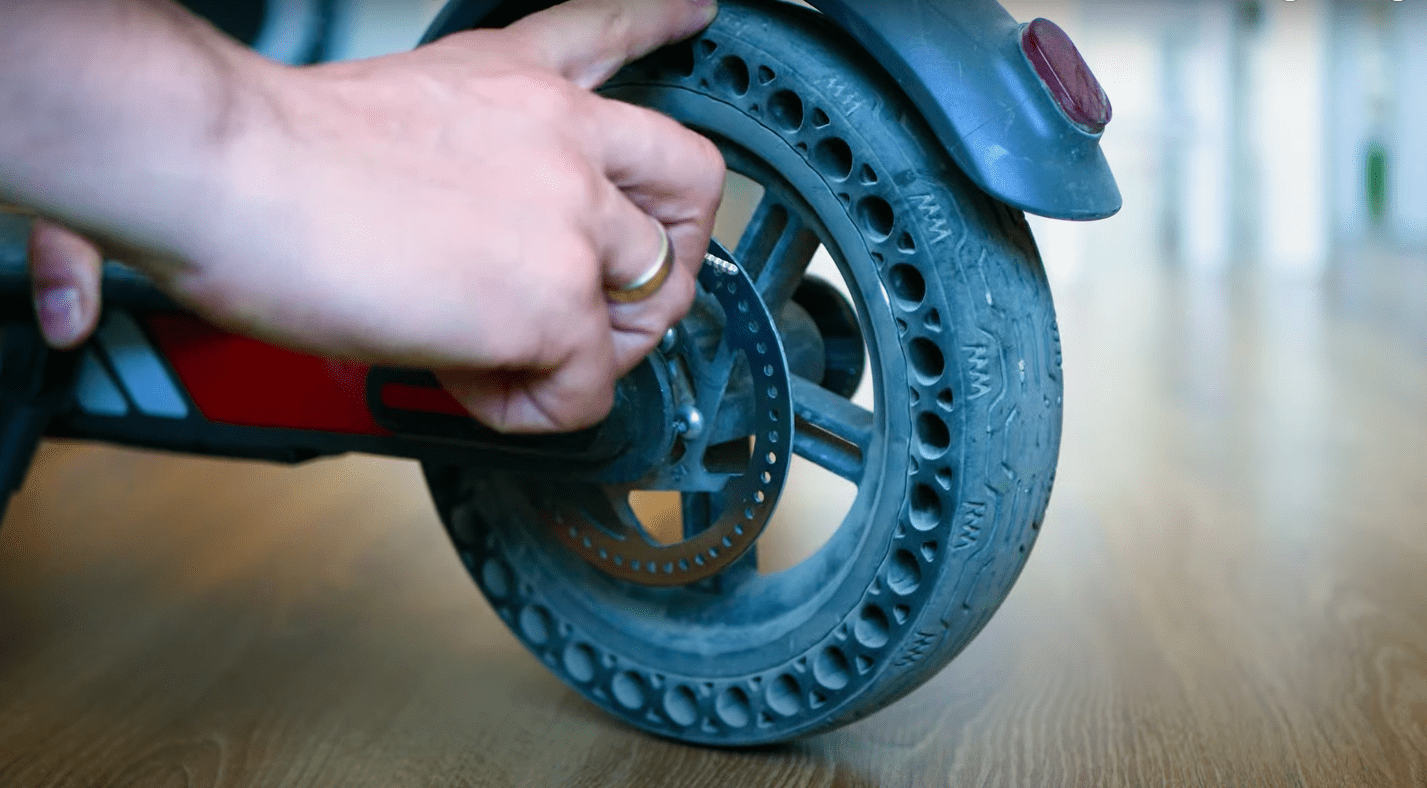 Even the desperate amount of tire punctures couldn't make us stop loving the Mi Scooter! Without a doubt, this electric scooter turned out iconic and perhaps one of the major reasons e-scooters became so popular.
It's only fair to mention that the early issues with the lock mechanism and the mudguard were quickly fixed by Xiaomi in the newer versions.
With up to 30 kilometers range, whereas around 20 is the real value for city transportation, the Mi electric scooter is a great choice for commuting back and forth. It offers smooth riding, 25km/h maximum speed, and a good braking system.
True, it's been succeeded by the Pro model, followed by the 1S and Pro 2, but it remains a great and relevant choice for an electric scooter.
10. Mi 10000mAh Power Bank
3 years later, this power bank is a favorite go-to device. The Mi Power Bank still charges both the OnePlus 8 Pro and Galaxy S20 almost fully.
It doesn't offer USB-C, just a single port, but supports Quick Charge 2.0, and has an excellent rubber protective case. It has survived numerous drops and never failed to perform in hot and cold weather. There's no notable degradation whatsoever, making the Mi Power Bank a long-term trustworthy device.
It comes as no surprise the list grew to 10 products, as the Xiaomi ecosystem is truly remarkable. It is satisfying how well most of their devices are integrated and it is by far one of the brands we would happily keep reviewing. Who knows, we might even rank the newer generations in another 2 years!
Product links:
Amazfit Stratos: http://bit.ly/323Ltrh​
Roborock S5 (Amazon): https://geni.us/8XFAnD​
Mi Box S (Amazon): https://geni.us/uNJUQAJ​
Mi Scooter (Amazon): https://geni.us/YByETZJ​
Mi Band (Amazon): https://geni.us/miBand5​
Mi A2 Lite Smartphone (Amazon): https://geni.us/jkBdm​
70mai Dashcam (Amazon): https://geni.us/70Mai1S​
Mi Powerbank (Amazon): https://geni.us/MI-pwrbank 
***There is no additional cost to your purchase when using the affiliate links provided above. Tech4All might receive a minor percentage out of it.