AmazFit Stratos 3 smartwatch: The end of an Era?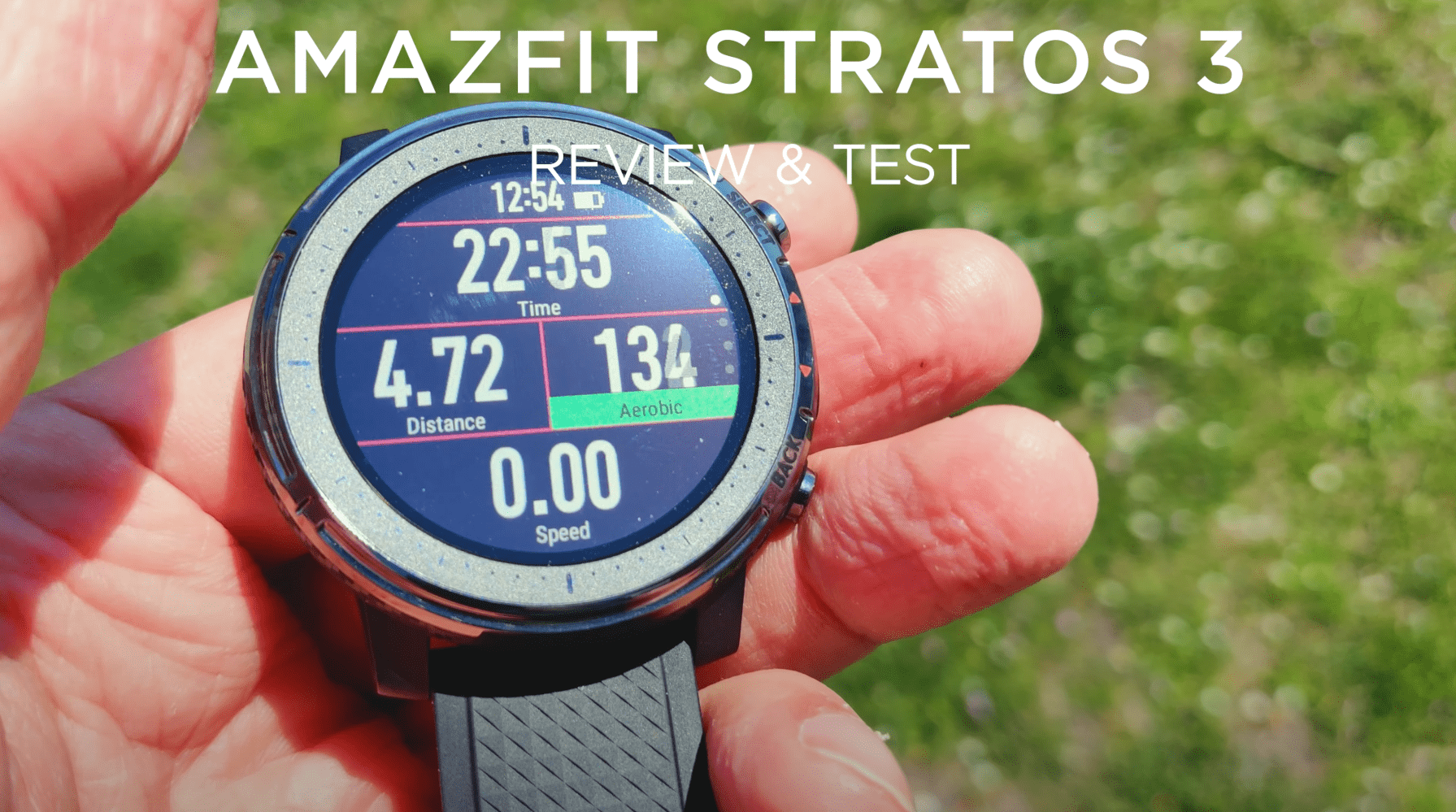 AmazFit Stratos 3 the descendent of Stratos 2. Stratos 3 is specially designed for athletes because of its precise GPS tracking with exceptional battery life, 80 sports mode and water-resistant up to 50 meters. But the disappointing element is its same old design; even after 2 years, Xiaomi cannot come up with a new design. It has the same screen technology, exact screen dimensions, same old Carbon Fiber texture and its weak plastic lugs are still weak.
Stratos series has a proper Wear OS, which enables the watch to compete against Huawei GT and Samsung Active series but the design, features and specs of Stratos 3 raise a question.
"Is this the End of an Era?"
Well, that's our opinion; read this in-depth review of Stratos 3 and choose it by analyzing every aspect of the smartwatch.
Overview
Here is the short overview of the New AmazFit Stratos 3.
Pros
The 1.34-inch transflective touch screen is bright.
1.2ghz dual-core processor with 512MB ram and 4GB storage.
300mAh battery lasts 7 days while 70 hours with GPS always on, which is pretty great.
Heart rate sensors, temperature sensors, air pressure sensors all are highly functional.
Water-resistant up to 50 meters.
Stratos has 80 sport modes.
Dual navigation with buttons and touch screen.
Unlike GTR, you can connect external devices like headphones.
The map on the watch is precise.
Cons
Weak strap lugs.
Some functions of the Stratos 3 are limited to Xiaomi, Mi and POCO devices.
The colours of the transflective screen are not as good as AMOLED.
No microphone and speaker, so no phone call support.
Automatic activity detection is not accurate.
Carbon fibre texture is not very appealing, and weak Strap lugs are still fragile.
AmazFit Stratos 3: Price
The price of AmazFit Stratos 3 is 200$, which is about the same as the previous generation. Stratos 3 price is also similar to Huawei Watch GT2 and Samsung's Active 2.
AmazFit Stratos 3: First Impression
The packaging is premium and stylish; in the box, we have AmazFit Stratos 3, charging dock and paperwork.
The watch's body is very similar to Stratos 2, same Carbon fibre texture, very identical screen and body dimensions, while the charging dock is different. The screen is covered by one of the watch faces.
AmazFit Stratos 3: Appearance
The watch looks good. The body has a Carbon fibre texture with a 22mm silicon strap. The 1.34-inch touch screen is bright but not vibrant due to its transflective nature.
For navigation, we have both touch screen and buttons. Buttons are a good addition because the screen does not respond to sweaty fingers.
The top one is Select button, and Bottom one is Back, and the two buttons in the middle are up and down navigation buttons. The functions of buttons are also engraved on the body.
Technical Specs – AmazFit Stratos 3
The watch's technical specs are great; it has a large screen, a remarkable battery with GPS, accurate fitness tracking all in a lightweight body.
CPU: 1.2Ghz dual-core.
Memory: 512MB ram and 4 GB storage
Display: 1.34-inch transflective touch screen with 320×320 resolution, protected by Gorilla Glass 3.
Body: Stainless steel and plastic body.
Strap: 22mm Silicon straps.
Weight: 40.4gm without strap.
Battery: 300mAh battery with a life of seven days. Seventy hours with GPS always on.
Connectivity: Bluetooth 4.2 and 5.0, 2.4Ghz WIFI.
Positioning Systems: GPS, GLONASS, GALELIO, BEIDOU.
Sensors: PPG Bio Tracking Optical Sensor, Accelerometer, Air Pressure Sensor, Geomagnetic Sensor.
AmazFit Stratos 3: Features
AmazFit Stratos 3 has a steps counter, sleep tracking, distance measuring; the watch is also 5ATM water-resistant.
The watch has 80 sports mode, which makes it a perfect watch for athletes. Moreover, the battery time with GPS always on make it possible to be used for cross-country running, hiking and mountaineering.
Like every AmazFit device, the Heart rate tracking is excellent and accurate. Xiaomi's HR sensors are top-notch; they are one of the strengths of the watch.
GPS is very accurate, the map on the watch is not as good as google map, but the performance is satisfactory. It also has GPX tracks support. You also have a choice between GPS, GLONASS, GALELIO, BEIDOU.
Other watch features are Call and notification alert, phone finder, weather forecast, camera and music control. We can also connect external devices like headphones.
AmazFit App
The AmazFit app (Zepp App) is good; the paring is very easy; all the charts are very detailed.
The app shows that the watch tracks a lot of activities. Like the app even shows the moment we stop drinking water. All the information and graphs are very accurate and comprehensive.
AmazFit Stratos 3: Tracking
Let's talk about the fitness and position tracking of AmazFit Stratos 3.
Steps Tracking: Steps tracking is accurate, thanks to its new and improved accelerometer.
Sports Tracking: Sports tracking is also improved; it also has automatic activity detection.
GPS Tracking: GPS performance is impressive. Now you have four positioning choices, and the map on the watch is satisfactory.
HR Tracking: It is one of the strengths of the watch. 24/7 Heart rate tracking is precise and comprehensive.
Battery – AmazFit Stratos 3
AmazFit Stratos 3 has a 300mAh battery. The battery is great; it has a life of about 7 days with constant HR tracking. While with GPS always on, the battery life is around 70 hours which is like 3 days.
Drawbacks
The features of Stratos 3 are amazing, like its HR tracking, GPS, battery life, and sport modes. But some drawbacks can be a deal-breaker.
The Design and Appearance of the watch are not pleasing.
Some functions are now limited to Redmi, Mi and POCO devices.
Operating System is laggy.
The transflective screen is not vibrant.
Absence of NFC, microphone and speaker.
Automatic activity detection is not smart.
The AmazFit app needs improvements.
No Market place for third-party apps.
Final Verdict
If you like sports, AmazFit Stratos 3 is a great watch because sports tracking is significantly improved, and the number of modes is also huge. But if you are looking for an upgrade from Stratos 2, I will not recommend that because the watch is like the "Plus Edition", and the features are not worth the upgrade.
Well, that pretty much wraps the review. Now it up to you to choose the best watch. But if you are looking to buy AmazFit Stratos 3, click on the links below to get the best price.
Read about its predecessor  Stratos here.
You can get the best price for AmazFit Stratos 3 here
If you are looking for a Huawei GT, then Click here.
You can also watch the review of AmazFit Stratos 3 on YouTube
***There is no additional cost to your purchase when using the affiliate links provided above. Tech4All might receive a minor percentage out of it.