Vlog Pocket 2 by Feiyu Tech Review: Is this Foldable Smartphone Gimbal any Good
Imagine capturing that super-smooth cinematographic shot that you have seen in your favorite cinematic movies, on your own. Sounds amazing right? But is that possible? The answer is a big YES. You are capable of doing that by having a gimbal like Vlog Pocket 2. It is pocket-friendly, foldable, lightweight, and an affordable device.

Vlog Pocket 2 by Feiyu Tech is a gimbal capable of providing smooth video captures for your phone. It costs medium; neither too expensive nor too cheap. In this competitive world, there are plenty of options to explore but I promise that I have done my dead-level best to escort you out of this confusion cloud by presenting you with the perfect choice. My goal is to help you readily understand the usage of this device and for that, I have enlisted descriptive features.
Without further ado let's get straight into it.
Hardware
To check the credibility of the device, its hardware needs to be good for better performance. This Vlog pocket 2 is lightweight to the extent it won't tire your arm after hours of usage. This stabilizer comes with such a good folding mechanism that it can survive under a bearable amount of pressure and a hard case for covering only adds bulkiness.
It's a three-axis gimbal weighing around 272g. It has the capability of stabilizing smartphones up to 250g. Pocket 2 has a battery life of 9 hours which is quite a good thing for long hours shoot. It has a joystick for easy navigation, Bluetooth 5, a quarter-inch screw hole at the bottom, and finally, a type C port for charging.
Packaging Accessories
Gimbal doesn't come alone but has little partners accompanying it in the packaging box. It comes with a standard mini tripod, micro-USB cable, medium-sized pouch, or storage bag for the gimbal.
Arm Design and Buttons
This device comes with a slanted arm design to support the even-wide angle cameras without disturbing the footage. There are multiple buttons for various purposes like the function button for switching between shooting modes.
You can also switch between photo and video mode. Also, there is a dedicated photo button, the record button, zoom buttons on the side, and a trigger button on the rear side.
App and Native Cameras Control
There is a smartphone app called Feiyu ON, used by Feiyu Tech for years to simplify its setup and usage. Unfortunately, its response hasn't been up to the mark as it doesn't support your 4K 60FPS. But no need to sweat over there. You can take pictures immediately without opening App.
You can directly control the native camera and some mainstream apps. That means you are not thoroughly dependent on the App for a shoot. You are capable of initiating the video shoot and switching to take pictures from the gimbal using your phone's original app.
Gesture Control and Other Unique Features
Multiple distinctive and creative features have been introduced to aid its performance. Like tracking features to track faces and objects.
Gesture control is also included to take selfies and group photos. There is dolly zoom and Light Rail which brings the camera in a very low shutter mode.
Stabilization and Mechanism
Usually, devices have a substandard stabilization algorithm which is quite tough to hide and ruins the user experience. But this gimbal has really good and smooth stabilization. Responsiveness is tuneable and adjustable. The mechanism looks pretty outdated since it lacks the expected vision.
Final Thoughts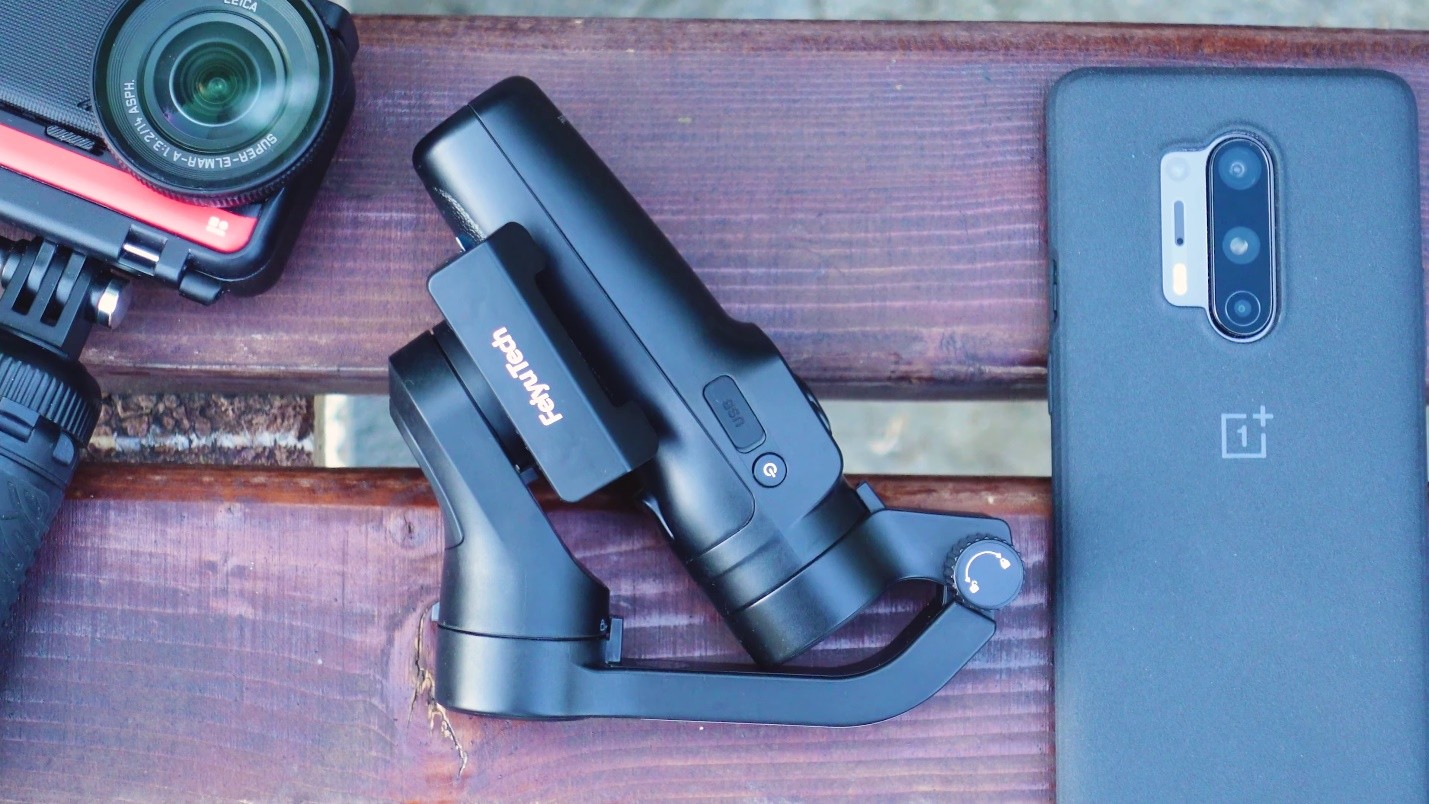 Vlog pocket 2 is mediocre device; neither outstanding nor below average. The angles of operation are limited. It offers buttery smooth well-tuned stabilization which can help your phone capture those cinematic videos with ease. It's not a waste of money but a good investment.
Here is the link to some reliable Gimbal Reviews.
Links
YouTube Video: https://www.youtube.com/watch?v=M_dBs4c43L0
FeiyuTech Vlog Pocket 2: https://geni.us/VlogPocket2